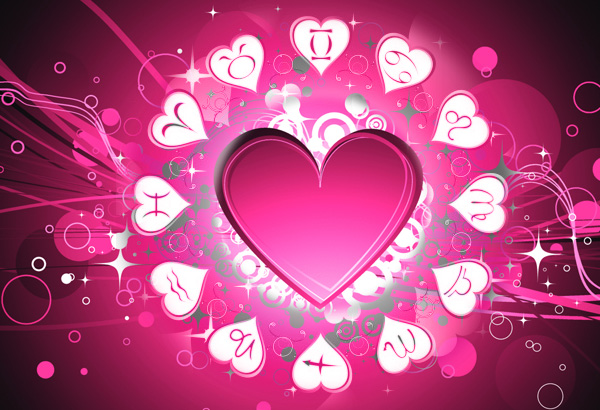 Horoscope compatibility can be a big factor in how you relate to one another in a relationship.
I do not follow a particular horoscope forecast for each day but I do believe that most of us usually do fit the description of our sign.
If you end up with someone who is not the same sign as you, there are going to be differences that you need to learn to work with.
Figuring out how to make your horoscope compatibility work in your relationship is one of the keys to happiness.
1. LEARN ABOUT EACH OF YOUR SIGNS
If you want to have good horoscope compatibility, the first step is to learn about each of your signs' common personality traits.
If you have never done any reading into the common personality traits of your own sign, do that first.
It can be very eye opening.
Then read up on your partner's as well.
You are more than likely going to see why each of you are like you are when you do this.
Be prepared to have a lot of a-ha moments.

2. UNDERSTAND EACH OTHER'S DIFFERENCES
Learning about each of your horoscope signs is only one part of the equation.
Understanding them is the other.
You need to realize that you are never going to make a Virgo be a free thinker because they are so analytical.
A Scorpio is always going to retain a bit of space and independence because that is who they are.
Understanding who your partner is and why they are the way they are is key.

3. WORK WITH YOUR PARTNER'S SIGN
Work with your partner's sign, not against it.
You are wasting #time and causing undue stress if you try to fight against it.
Seek to work with their traits.
After all, you would not want anyone trying to change you, would you?
Encourage their good personality traits and try to ignore the negative ones.
4. APPRECIATE YOUR PARTNER'S SIGN TRAITS
A step further than working with your partner's traits because of their sign is appreciating them.
After you read all of the wonderful traits your #partner has because of their sign, appreciate them.
Let them know that you love those #things about them.
Appreciating them for who they are will make them love you more.
We all want to know that we are accepted and loved.
5. DON'T CHECK OUT OTHER SIGNS
It is not wise to check out other #signs and see what personality traits would be beneficial and compatible to yours in comparison to the person you are with.
All you are doing is robbing yourself of contentment when you do this.
If you are in a committed relationship, focus on it and making it work where you are.
It doesn't do anything good for you to learn about how compatible you are with other signs if you love the person you are with.
There is truth to the statement that the grass is greenest where you water.