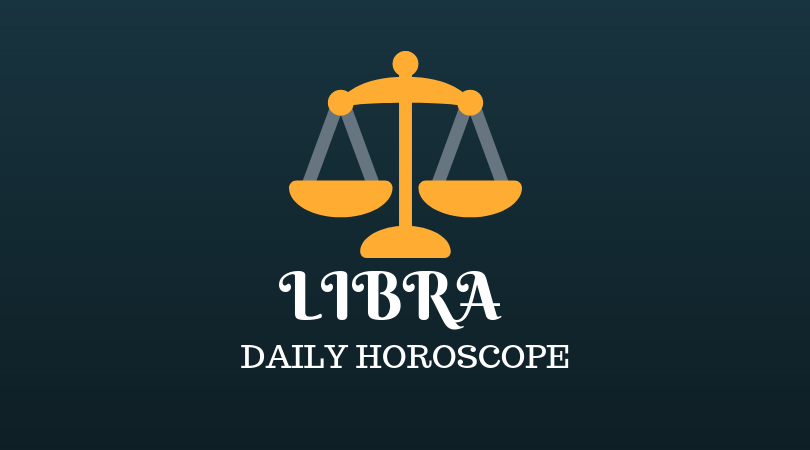 Romance or friendship may strengthen as Venus, your ruler, harmonizes with Mars today, dear Libra.
Venus is currently retrograde in your sign and while it's working its powers in unusual, often hidden or internalized ways, it's nevertheless bringing you benefits.
Active, positive social interactions can be in focus. You can get an excellent idea of what you need as you reevaluate past connections, pleasures, and needs. Romantic attention is likely.
Your instincts for what works best for you are in top form, and you can feel moved and motivated to up your game or rise to a personal challenge.
You may be making plans with a partner, and creative efforts can prosper as you feel stimulated and invigorated.
At this time you need to let your intuition lead the way and you will be successful. Expect to be in one of your most sociable and truly delightful moods.
The energy of the stars may cause you to act irrationally when really, you need to calm down and be patient.
You can expect new, interesting acquaintances. Your actions are successful and will bring you new recognition and excellent revenue.
By working on your issues, most likely by talking them through, some amazing changes will take place. Traveling now is undesirable.
Don't over-analyze every small detail that crosses your path. The alignment of the planets encourages you set down your goals and plans. Consider your words.
You have a lot more pep in your step today. In fact, you might even achieve a new personal best in distance traveled if you track your activity.
Roam to your heart's content, but make sure your phone or other mobile device is fully charged before you set out.
There's a lot on your mind and you want to share your many thoughts and creative musings.
Catching up with friends while running errands could turn out to be the most relaxing thing you do all day. Mixing business and pleasure maximizes your personal satisfaction.
Today's Quote: "You live longer once you realize that any time spent being unhappy is wasted."
Creativity: Excellent
Love: Excellent
Business: Good
Lucky Numbers: 10, 18, 20, 22, 33, 34
Daily Compatibility: Leo