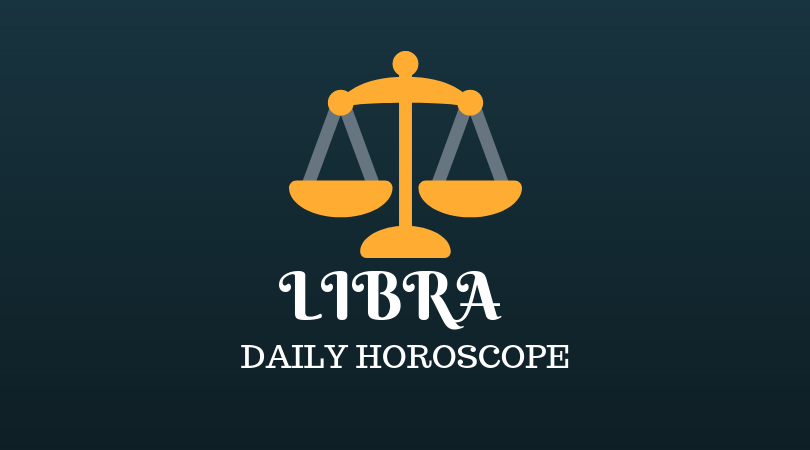 If you've had problems with the motivation to keep your routines running smoothly recently, dear Libra, today's direct turn of Neptune should help.
The same is true of health matters or work for which you've procrastinated. As you straighten some of this out in the coming weeks, you'll find that your overall mood improves significantly.
You can choose to turn a blind eye to things, but somewhere inside of you, the guilt remains for letting them slide.
As such, getting a handle on your work, health, and daily routines will help clear your mind and free you of burdensome guilt.
The key may be a renewed faith in what you're doing or in the idea that more meaningfulness is to come in the future. Also today, you have tremendous insight and experience to share.
You can be feeling strongly dedicated to domestic activities and pursuits, as well as to family and close loved ones.
The current planetary alignment may create a feeling of conflict within you. Forbid yourself to interfere in quarrels that do not concern you.
Don't challenge Fate with thoughtless endeavors because of your impatience, rather take the time to assess the situation with calmness.
The period is particularly fruitful for people of art – they will receive their dream proposal. You will have an opportunity to convert an old dream to reality.
The planetary alignment emphasizes getting out and about. The astral influences encourage you to think of new ways of solving your problems.
With the current celestial energy at play, a major step may well bring you nearer to your goals or plans. You are looking forward to financial gains. Let go of misconceptions and just be real.
Discerning that you're in a rut with a routine is the easy part today. The mists obscuring reality lift as vague Neptune moves direct in your 6th House of Habits.
You're seeking to define your schedule more on your own terms which may even include telecommuting if your work permits it.
Or you plan to cram in your workout without compromising your sleep, meals, or productivity. Even if you feel like this situation appears hopeless, now's the time to believe in miracles.
Today's Quote: "Good things come to those who believe, better things come to those who are patient, and the best things come to those who don't give up."
Creativity: Good
Love: Good
Business: Fair
Lucky Numbers: 10, 22, 24, 26, 38, 48
Daily Compatibility: Gemini