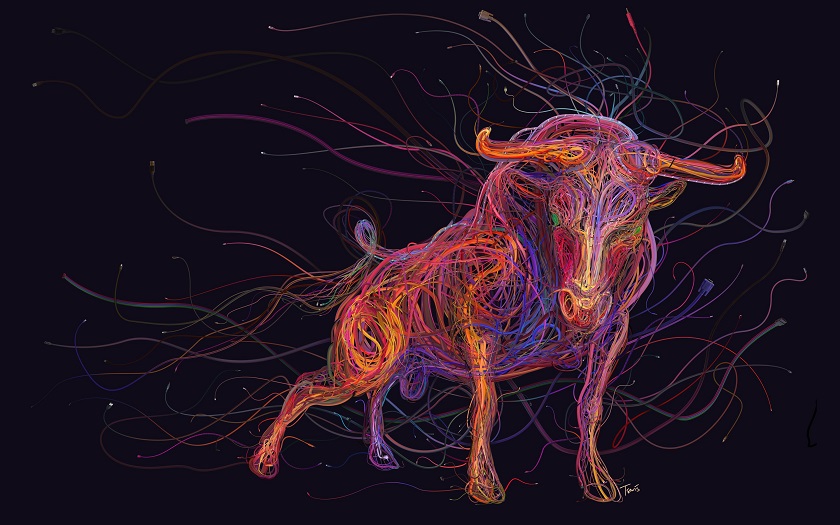 The Moon is in your sector of reputation, status, and career all day, dear Taurus, and you quite readily take the lead, preferring to get your responsibilities out of the way.
You may be reconsidering a long-term goal or dealing with something that you overlooked in order to clear the path for moving forward. This is not the time to give up on a matter, but to attend to duties that will help clear up delays and set the ball rolling to make progress.
Mercury moves into a direct station, and it's important to be mindful of directions and communications, as thinking can be confused for the time being.
Even so, Mercury's direct turn, once you've acclimatized to the shift, can help clear recent blocks and slowdowns, as well as fill in the blanks on certain matters in the coming days and weeks.
You'll be in good shape for negotiating about money or time-sharing. Watch for some muddy thinking or bumbled communications today, but expect more straightforward communications going forward.
Someone encourages you to be more generous today, but you might feel as if you have already extended yourself far enough.
Naturally, you want to express your love through your actions and gifts, but you're sensitive about going over the top with lavish displays of affection.
It's hard to know when enough becomes too much, especially if you are swept up in the seasonal spirit of giving. All limits are created within your mind, but respecting boundaries is imperative.
Sometimes you gotta create what you want to be part of. -Geri Weitzman
As the Sun and Saturn align in an adventurous part of your chart for the first time in 27 years, this is having an impact on an important day for both money and professional matters.
At an important point in your financial and professional year and with both the holiday period and the New Year coming up, this is a reminder that it is all about the journey.
And on both the financial and professional fronts that is the case, with whatever is in play now still continuing to play out in the early months of 2018.
Lucky Numbers: 13, 16, 22, 27, 32, 40
Daily Compatibility: Virgo
Creativity: Fair
Love: Good
Business: Good