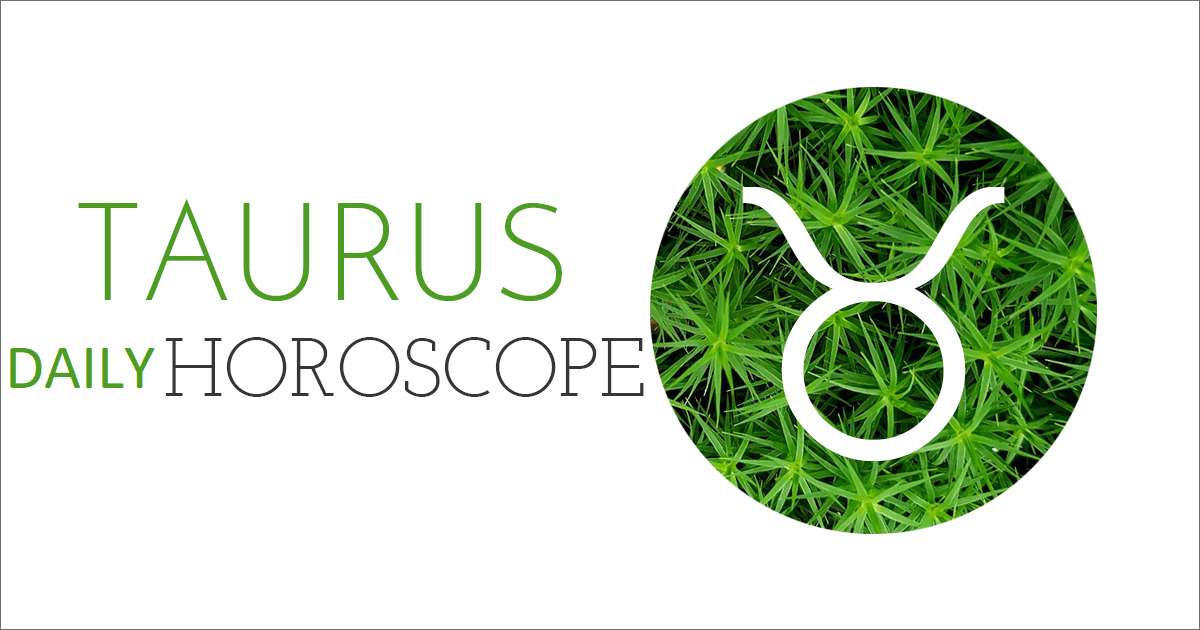 You're taking things a little more seriously than usual today, dear Taurus, as the Moon moves into your deep solar eighth house and Mercury and Saturn move towards an important meet-up.
Your mindset is practical, and the need for patience becomes obvious now. This can be a time for making small sacrifices to help you secure big gains in the future. Giving up a pleasure for a benefit in another life department can create some tension, but you're practical enough to see the value of these strategic moves.
Reality can bring you back to earth on a matter. As Mercury and Saturn come together in your solar ninth house, educational or travel plans and other projects may require fine-tuning. The good news is that you are likely to have better information to move your plans forward in practical ways.
You're also in a good position for renewing a commitment to studies, a writing project, or long-term venture that's close to your heart.
You are most productive when you don't need to waste brainpower on the mundane aspects of life. Unfortunately, you worry a lot when your thoughts carry you into the distant future because there are so many unknowable changes yet to experience.
You prefer concentrating on your creative process within the safety of the present moment, yet a pack of planets in your 9th House of Faraway Places lures you away from the here and now.
Continue to bring your attention back to matters of immediate concern where your efforts have the most immediate impact.
While Mercury left your financial sector two days ago and Mars is still two weeks away, the Moon is helping you transition into what is a valuable chance to regroup.
You still have Mercury's smart head for money to draw on, but the Moon's intuitive edge and sharp financial instincts are helping you to read between the lines and join the dots.
Mars' return in 14 days' time will mark the point where it's time to take action, with a chance until then to spend time back at the drawing board.
Today's quote: "The way we choose to see the world creates the world we see". – Barry Neil Kaufman
Lucky Numbers: 7, 9, 24, 31, 37, 46
Daily Compatibility: Cancer
Creativity: Good
Love: Good
Business: Good