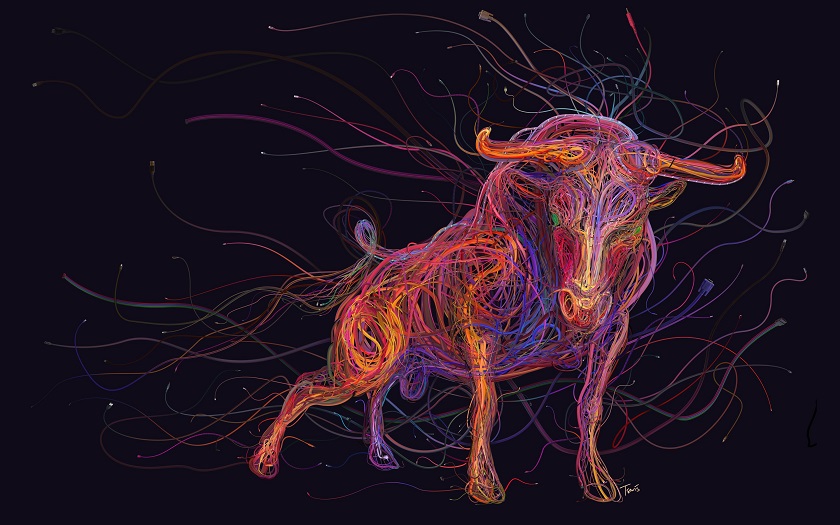 You feel quite disoriented now that everything in your reality seems to have a mind of its own.
You can usually modify the outcome of a chain of events simply by sharing your perspective with some of the key players at the right time.
However, no one is interested in hearing your take on the current situation, so there's no direct way to wield your influence.
The best you can do is to share your opinion if asked today, and then let the chips fall where they may. Practice letting go of things you cannot control; simplicity is your friend.
In your quest for the top, don't risk burnout! You've been expanding like wildfire ever since motivator Mars blasted into Capricorn and your global ninth house in mid-March.
But Mars' intensity isn't something your slow-and-steady sign can sustain forever.
Today, as the red planet locks arms with philosophical Jupiter in your partnership zone, team up with a like-minded person who could adroitly handle some of the load.
It's also an auspicious mashup for romance, whether with your S.O. or, if you're single, someone different from your usual type.
At the same time that the Sun is spending his first full week in Taurus, Venus is spending her last full day.
As your ruling planet you speak the same language as the planet that gives your heart a voice, allowing you to move into this new solar year knowing what you want.
Even the Sun is standing back, knowing that his reality checks can wait.
You can't turn desires into reality without getting real, but if you don't have the desires there is nothing to work with. Venus is putting the horse before the cart.
Today's Quote: "The past cannot be changed, forgotten, edited or erased; it can only be accepted."
Lucky Numbers: 18, 19, 28, 29, 38, 46
Daily Compatibility: Capricorn