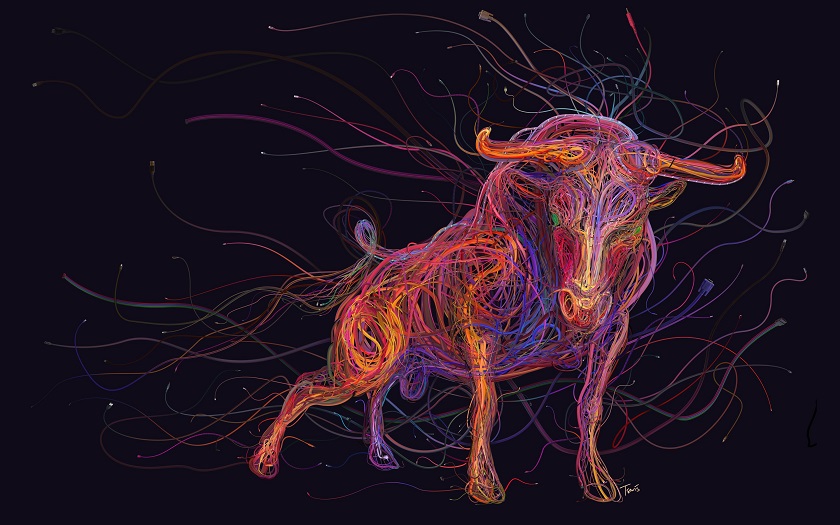 There can be bonding moments with others in the first half of the day, dear Taurus, particularly through shared ideas and viewpoints. In fact, these things are more important to you than usual.
There is some tendency for blocks in the natural flow of things as the day progresses, however, as your ruler, Venus, forms a square to Saturn. Under this influence, it can be all too easy for defensiveness to get the best of you.
There may be some feelings of resentment of others who seem less interested or supportive. People may be wrapped up in their own problems and are not readily intuiting your needs.
Look for the lesson if things are slowing down or not going as planned, after which focusing on what IS working in your life is appropriate.
An abrupt change in your long-term plans might be more surprising to your friends than it is to you because you've been secretly considering several alternatives for a while.
However, you were in no hurry to shift your direction since you thought there was plenty of time. But fluctuating conditions create an instability that can only be resolved if you make your move now. Trust your internal guidance, for you're more prepared than you might think.
Jupiter's first full week in retrograde motion in your relationship sector is more about paying attention and getting a feel for what kind of shift this has created.
After five months in your relationship sector, Jupiter will now spend the next four months in retrograde motion, with a chance to retrace your steps.
By looking to the past rather than the future, this will give you a better sense of what you want from your relationships and what they need from you.
Mahatma Gandhi said, "The future depends on what we do in the present."
Creativity: Fair
Love: Fair
Business: Good
Lucky Numbers: 3, 6, 16, 31, 34, 48
Daily Compatibility: Cancer