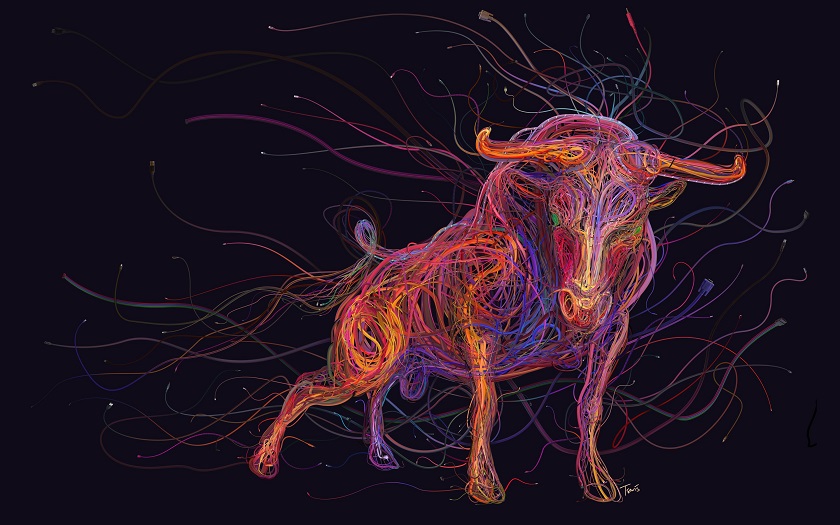 Venus forms a trine to Saturn today, dear Taurus, and presents you with an excellent time to strengthen your relationships.
Venus is currently in your sign, to boot! You'll find it easy and straightforward and perhaps quite rewarding as well to express your responsible side. This is a time for getting favorable reviews.
You might establish yourself with someone special or with many others through publications or advances in your field, for example. Others are backing you up.
Your negotiation skills are above par now, and you aim to see eye to eye with others and to remain sincere and honest at the same time. Others may be appreciating you for your reliability, experience, or wisdom.
Priorities are more apparent today, and you're able to make a realistic assessment of your capabilities such that you take on no more and no fewer endeavors than you need. Balancing and moderating things makes good sense today.
The rewards for your hard work are a welcomed acknowledgment, but the recognition you receive today might not match your expectations.
Nevertheless, you can feel the approval in your gut, and it motivates you to make hay while the Sun shines.
There's no need to wait for a second invitation from the cosmos now that it's telling you your persistence will pay off.
Just in time for the weekend, today's adventurous lunar vibes are adding even more fuel to Mars' passion for adventure and a hunger for life's richer experiences.
Having spent most of the last week aligned with Saturn and with Venus now giving your heart a voice, Mars is not just fuelling a passion for adventure, but has gained the courage and confidence to walk the talk. This leaves you with no option but to embrace the weekend spirit.
James A. Michener wrote, "Character consists of what you do on the third and fourth tries."
Creativity: Excellent
Love: Good
Business: Excellent
Lucky Numbers: 6, 11, 16, 27, 31, 41
Daily Compatibility: Capricorn