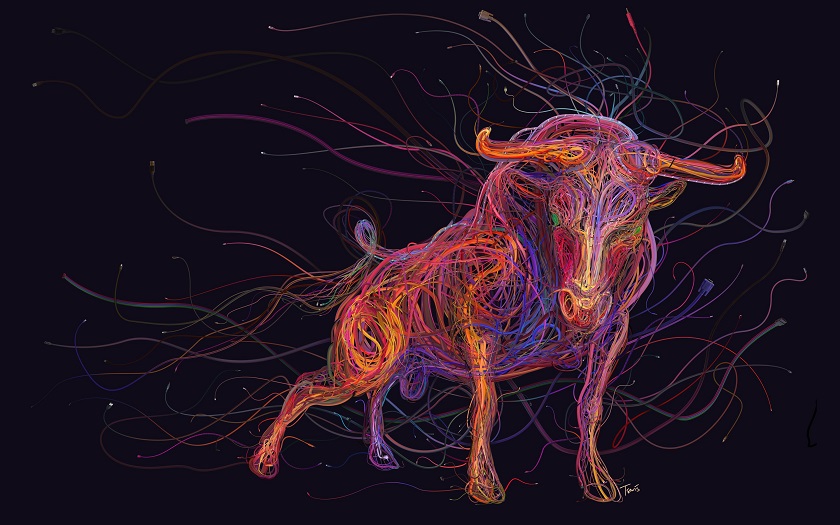 The New Moon that occurs this morning happens in your sector of friends, teamwork, group associations, and ideals, dear Taurus.
These are areas that require revamping, and today and in the coming week or two, fresh energy is with you for making meaningful changes. If everybody gives, everybody gets this is the theme in your life now.
Emotional honesty, sharing your feelings with friends, and willingness to recognize others as integral to your success and fulfillment – all of these things will help improve existing friendships and possibly bring you new allies.
Also today, Mars moves into your adventure sector until May 16th, and you are especially enthusiastic and bolder than usual.
You may experience restlessness and hunger for adventure as you seek out more life experience or exciting, non-routine activities.
At the same time, your appetite for learning can expand now. Essentially, you are looking to expand your activities now and in the coming two months.
There's nothing wrong with daydreaming as long as you understand the difference between fantasy and reality. Nevertheless, simplifying complex choices can be a challenging task today.
The compassionate Pisces New Moon highlights your 11th House of Groups, inspiring you to join a worthy cause. However, evaluating the merit of an idea or cause may be daunting. Exercise caution now; fuzzy thinking can mislead everyone.
Participating on a team to achieve a common goal without having a clearly defined role might cost more than you think. What you see in your imagination doesn't always play out in reality.
At every opportunity you get today, extend the olive branch or choose to forgive or let the past go.
Today's New Moon in your friendship sector is creating a social and serendipitous vibe, which makes this an important day to connect, but also for new beginnings.
However, what makes this New Moon so special is that this is the last New Moon to align here with Chiron, planet of healing for another four decades.
Random acts of kindness can be cathartic as well, whether you're on the giving or receiving end.
Today's Quote: "Never give up on anybody. Miracles happen everyday"
Lucky Numbers: 21, 24, 35, 36, 39, 49
Daily Compatibility: Cancer
Creativity: Excellent
Love: Good
Business: Good