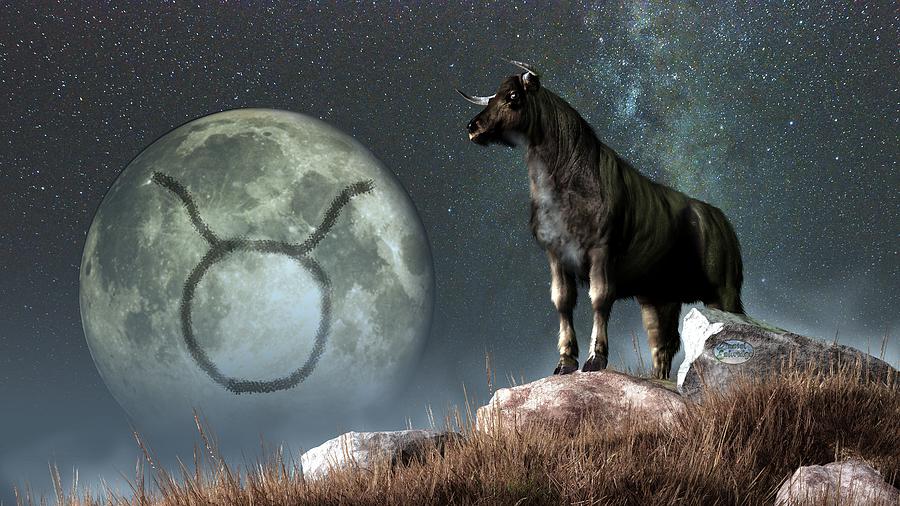 With the Sun in your sign forming a trine to Saturn this morning, dear Taurus, you're likely to want to make some changes that help you simplify and strengthen your life.
The focus is on keeping your life running smoothly, and you're willing to put in the extra effort towards those ends.
Conservative planning can be rewarding right now. You can find yourself concentrating on practical details that on other days you might avoid, so take advantage!
Later today, a Full Moon occurs in your opposing sign, and you may be able to come to a new understanding in a close personal relationship – both of yourself and someone special. Emotional declarations are possible now.
Some disagreements can happen under this Full Moon, but any arguments engaged in now tend to resolve with both parties coming to a greater understanding, instead of leaving everyone frustrated.
You feel extremely grounded today, enabling you to process the strong feelings overflowing into your life.
Although the Scorpio Full Moon rattles your 7th House of Relationships, you appear to take the emotional turmoil in stride.
Thanks to steady Saturn's support, the intensity may cool off, but your stability is not threatened if someone rains on your parade.
You could be drawing people into your life who demand a lot from you. Normally, you might retreat but now you have the goods and can deliver them with a smile. Determination is the key to your success.
At some point during your birthday month you will be confronted by a Full Moon that is important on several different layers.
That Full Moon hits with full force today, creating the potential for some personal and/or relationship tension, but with it a real awakening.
While the Full Moon that falls in your relationship sector is focused on your relationships, it is more a case of the Full Moon holding up a mirror to personal truths that are being confronted.
Today's Quote: "Our greatest fear should not be of failure, but of succeeding at things in life that don't really matter."
Lucky Numbers: 9, 27, 28, 37, 44, 47
Daily Compatibility: Capricorn
Creativity: Good
Love: Fair
Business: Excellent