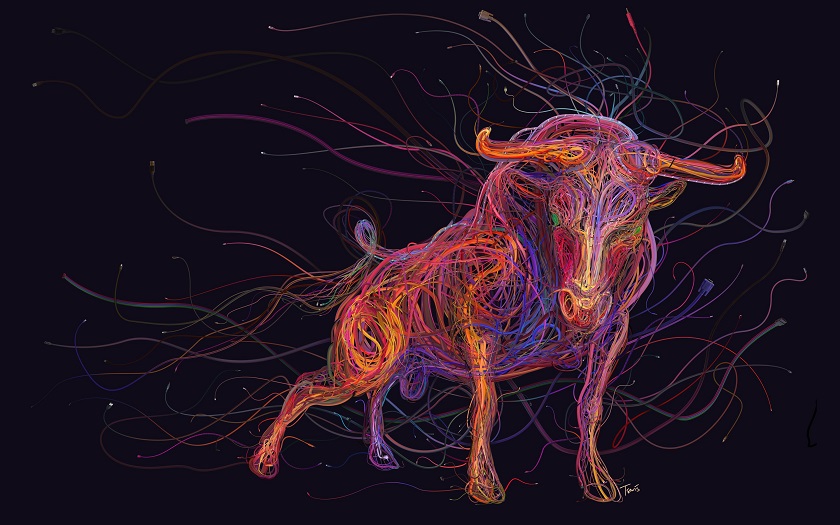 This can be a relationship-focused day, dear Taurus, although your mood tends to shift from impartial to involved as the day advances. You're in a great position for some in-depth thinking.
Venus is your sign's ruler (and is Libra's ruler as well), and its sign changes tend to affect you a little more than others. Venus just entered your solar twelfth house last night and will continue to influence this area of your chart almost until the end of March.
This can be a time of greater understanding of the more spiritual side of love, or your affections may be a little more private, complicated, or in a state of flux as you end one yearly cycle before starting anew in April.
Your compassion is stimulated, and this can draw you to people who need help. Benefits can come through behind the scenes efforts. Whether or not you enjoy being under the radar at this time, it's a necessary process as you get your feelings sorted.
External or material achievement is less significant to you than what's going on in your private life at this time.
You are less restrained in the pursuit of fulfilling your dreams today, but you might be the only one who is aware of your newfound passion. Although there's a significant shift in your attitude, there isn't any noticeable change in your behavior as your key planet Venus sinks into your 12th House of Secrets.
You may find you're drawn to exploring a spiritual path instead of a romantic relationship. Your destiny is somewhere just beyond the here and now, waiting for you to show up and assume full ownership of your life.
As Jupiter prepares for his retrograde turn in your relationship sector tomorrow, Venus is spending her first full day in a nostalgic part of your chart. Who better to help you prepare for a four-month journey through the past than Venus, planet of love and guardian of your relationships.
As your heart gets a chance to look back and reflect on your relationships, especially take heart from the fact that the doors are open to the past, second chances and an opportunity for a do-over.
Pastor Steven Furtick Jr. wrote, "You can't fulfill your calling in your comfort zone."
Creativity: Good
Love: Excellent
Business: Good
Lucky Numbers: 3, 21, 23, 32, 33, 44
Daily Compatibility: Cancer