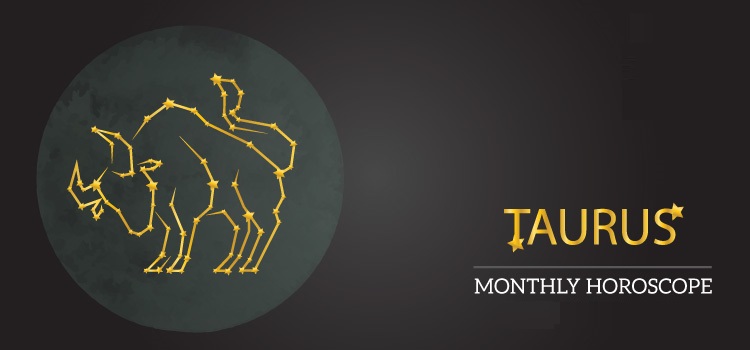 There have been quantum changes in your life over the last couple months, Taurus—or at least, you have the sense that things are being rearranged on some grander scale.
From uncomfortable to exciting to unsettling, this shift from potential to kinetic energy is part of a long process that's happening from May 15, 2018, until April 2026 as revolutionizer Uranus visits your sign for the first time since 1942. Uranus takes 84 years to return to each sign, and this once-in-a-lifetime visit is an opportunity to radically reinvent everything from your lifestyle to your appearance to your attitude.
Whew! If you need a minute to take it all in, you'll get it—and then some! On August 7, Uranus begins its annual five-month retrograde until January 7, 2019. You'll get a chance to slow down and review, especially when Uranus backs into Aries, activating your twelfth house of closure for its last hurrah this century. While you might be a little frustrated by some stalled progress, this could prove to be a blessing in disguise. It's an opportunity to confront any complex patterns and relationships and to heal addictions that are keeping you stuck.
As a creature of habit, you tend to tread the same well-worn paths, but those roads keep sending you to the same old places. Been there, done that! Stare any deep-seated fears in the eye, perhaps with the help of a pro, and begin clearing the blocks before Uranus settles into Taurus for a seven-year run in March 2019. You'll want nothing to stand in the way of your awesome ascent—least of all your own baggage and blind spots.
August provides the occasion to relax and reflect as the Sun travels through Leo and your nurturing fourth house of home and family until August 23. Nesting and connecting with your crew feeds your soul during this homey solar season. Intimate dinner parties, air-conditioned movie nights, trips to an uncrowded beach where you can nap in the sand for hours: Hello, bliss! Take plenty of time for self-care, and keep your space serene.
This is especially important since Mercury, the planet of communication, travel and technology, will be retrograde in Leo from July 26 until August 19. During this wire-crossing backspin, old family feuds could flare, or you might experience friction with a relative or roommate. If you're visiting loved ones, book a hotel or Airbnb, even if there's "tons of room" at their place. During Mercury retrograde, it's always best to have a backup plan.
While this time is ripe for reunions, don't be too quick to volunteer YOUR sleeper sofa or guest room to anyone. Make sure you've actually got time to host—and that the visitors are truly self-sufficient people who don't expect white-glove service. If you're moving or changing your home, Mercury could cause complications or slowdowns, so read the fine print!
Now that you're clear on the precautions, get ready: A rare Leo partial solar (new moon) eclipse is arriving on August 11. Ready or not, your living situation or family structure could change, possibly without notice. Some Bulls could hear about a sweet deal on a property—and you'll need to pounce instead of taking your usual "slow and sensible" approach. A female relative, perhaps your mother, could be involved in events near this eclipse.
This is the penultimate eclipse in a series on the Leo/Aquarius axis that's been transforming your home and career sectors since February 2017. It's the prelude to a grand finale on January 21, 2019, so it may take until then for things to completely settle or reveal themselves. But if you reflect on the past two years, you'll see how much you've grown—and maybe even radically changed—around home, family, career or work-life balance.
You may still be reeling from July's two eclipses, especially the Aquarius total lunar (full moon) eclipse on July 27 that rocked your tenth house of professional ambition and long-term goals. This "awakening" put you in touch with what you truly need to feel fulfilled. Eclipses demand that we transform any parts of our lives that don't work…and if we don't, they'll do it for us.
For some Bulls, a job may have been eclipsed away—perhaps your company announced a restructuring, or a key colleague suddenly exited. Maybe you were offered a promotion or a leadership opportunity or a new position altogether. Resistance is futile—and a waste of energy—since something much better is on its way!
The last week of August takes a turn for the playful as the Sun enters Virgo and your fifth house of love, passion and self-expression for a month on August 23. Emerge from that cozy cocoon and start making audacious moves. If you've been off the grid, post some vacation pics or glam up and film an Instagram Story. Make up for lost social time and go paint the town crimson while your joie de vivre is at peak levels.
One of the month's luckiest dates is August 25, when the Sun, structured Saturn and innovator Uranus form a rare grand trine—an equilateral "golden triangle" that's one of astrology's most auspicious aspects. As these three luminaries harmonize in earth signs, you get a triple shot of courage, assertiveness and head-turning fierceness. Presto, change-o: You could step out of a salon (or out of the metaphorical shadows) and be totally unrecognizable—yet indubitable.
If you've been wanting to take a bold risk, you'll get the guts to quit deliberating and actually DO it. Thanks to Saturn in your expansive ninth house, it could involve a life-changing vacation, going back to school, publishing your work or launching a startup biz. With Uranus and Saturn both retrograde, you may feel a pull toward the past. Did you start a project in one of these areas and set it on the back burner? Things could pick up speed now.
You don't have to do this alone, either. On August 26, the year's only Pisces full moon illuminates your eleventh house of teamwork and technology, giving you serious collaboration mojo. It's an amazing day for networking, communing with kindred spirits or kicking off a cutting-edge joint project. You could be celebrating a group victory or gathering with your most vibrant and forward-thinking friends.
With Mercury retrograde safely in the rearview from August 19 on, this could be a great date to launch a digital venture or viral social media campaign. The next day (August 27), ambitious Mars ends a two-month retrograde that slowed your goals. The cosmos will be waving that metaphorical red cape at you by the time the month ends, so get ready to charge after something that sets your heart and soul on fire. /By TheAstroTwins