All hands on deck! On Wednesday, April 10, amiable Venus teams up with kind-hearted Neptune in Pisces and your communal and innovative eleventh house. The day's exploratory vibes could lead you to a stimulating squad of creatives, pioneers and activists.
Rally the troops or accept an invite from a group you don't normally hang with but have wanted to get to know better. And don't just do the same old same old. What "outsider" art can be found within walking or Uber limits?
Are there are any foreign film series, scientific lectures or food tastings going on? Since the eleventh house rules humanitarian initiatives, you might find pleasure in a new volunteer venture, like participating in a community mural, planting project or mentoring. Indulge your own "outre" spirit (which TBH isn't all that far left of center) by signing up for a weaving or jewelry-making workshop.
Or get together with one inspirational friend tonight and make a list of all the things you and your crew could do throughout spring to expand your own horizons and do some good in the process. This is a great week for a potluck on Taurus turf. Spread the word to attract some intriguing friends of friends. If you're single, you could click with someone who randomly shows up at one of these events. That's a triple win!
Also on Wednesday, expansive Jupiter spins into its annual retrograde, this year in your intimate and erotic eighth house. What's simmering below the surface? Over the next four months, you may find out; in fact, your pursuits could set some new depth records! Whatever you do or don't get up to, it's safe to assume this backspin will turn you inward and spark some soulful searching.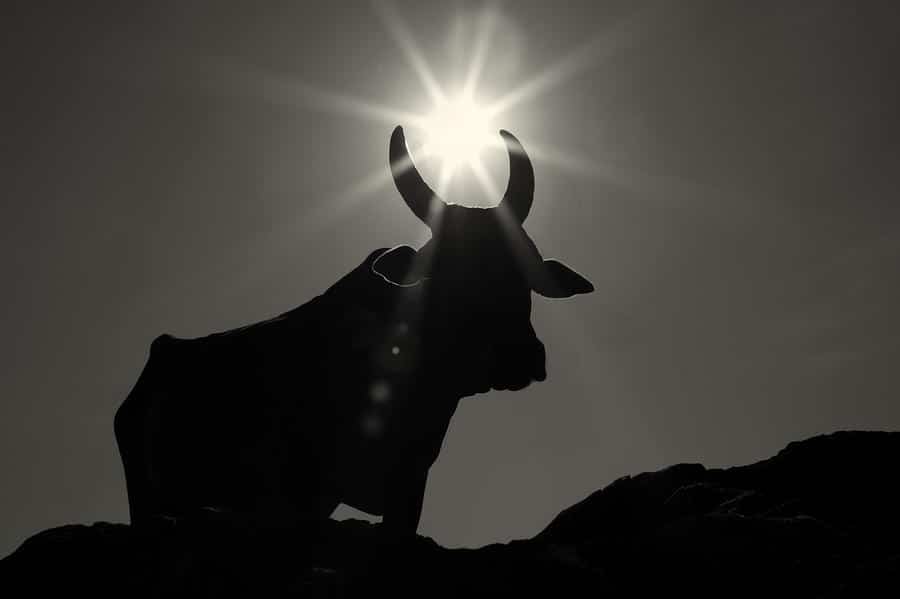 Private time may become a high priority, and some Bulls will prefer to stay in and read, work on your art or craft or just spend quality time with a special someone. Jupiter retrograde in your eighth house—which only happens for four months every 12-plus years—can have a VERY wide range of effects, from strengthening your relationships to making you crave a longer leash or rethinking your spiritual beliefs.
At the core is a dissatisfaction with the status quo. You'll be in full-on seeker mode, but because Jupiter always goes big, too many options could overwhelm you. Stay grounded by focusing on one prospect at a time. And don't jump headfirst into anything until you've properly vetted, researched and test-driven it. Making these kinds of major lifestyle changes may involve taking an emotional risk and being a little more vulnerable, but true transformation often requires knocking down a few walls first.
Your own feelings about partnership, sexuality and sexual identity could be in flux, but if you don't shy away from doing the deep inner work, by August 11, you'll come out of this genuinely knowing who you are and what your soul truly desires!
Watch your back this Friday, when Mercury in hazy Pisces and your teamwork zone squares off with expanding Jupiter in your house of secrets and intense emotions. A putative friend could turn out-and-out competitive or be setting up an uneasy power dynamic with you. And if you confront them on it, they'll try to make it look like YOU'RE the nutter. Keep your distance and surround yourself with your true-blues.