Cancer tattoos can be some of the most creative pieces of art around.
Crabs are intricate, beautiful creatures already, but mix them with some stars and modern tattooing techniques, and you can come up with some really cool, unique art of your own to carry on your skin forever.
So look to these 15 tattoo ideas below for some inspiration and to get the juices flowing, then DO IT!
Just take the plunge and get yourself a custom piece of art for yourself. Trust me – you won't regret it.
1. A Tattoo Dreamworks Would Be Proud Of.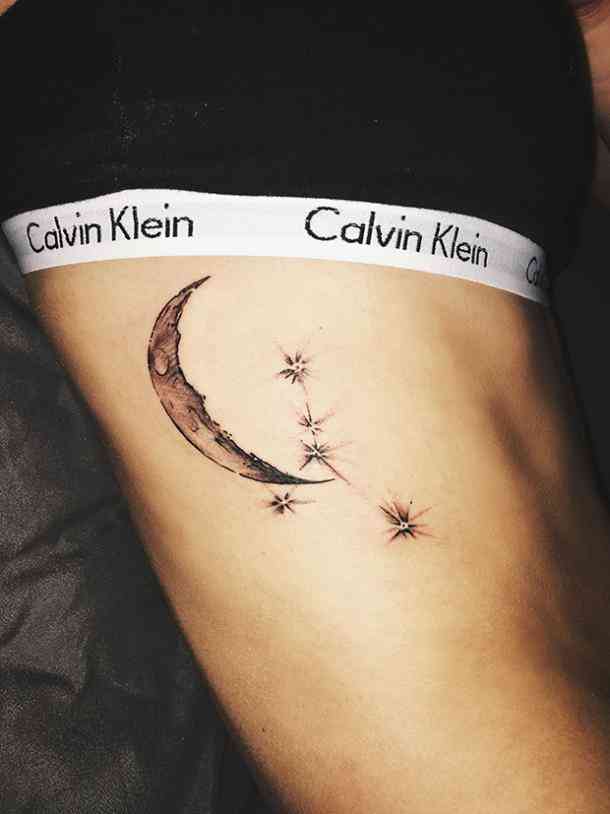 This dreamy work of art is representative of Cancer's planetary ruler, the moon. This is a romantic tattoo that the sensitive Cancer will love.
2. Pretty In Pink.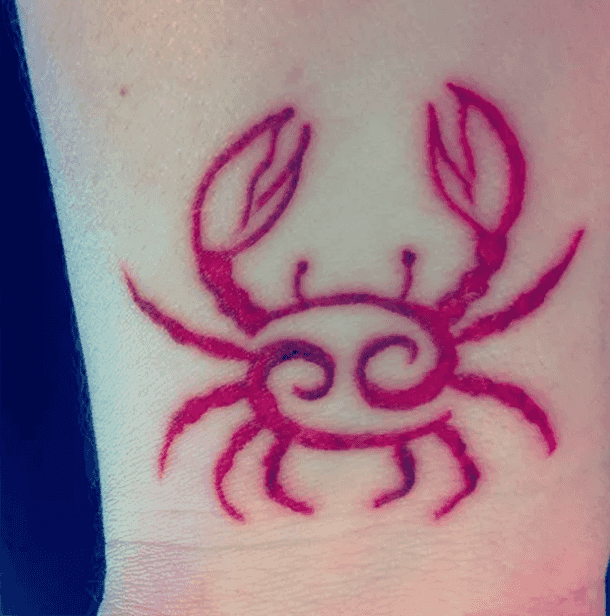 This is another symbolic tattoo of the Cancer sign, the crab. This tattoo, however, is more playful and child-like which a youthful Cancerian should love.
3. An Even Crabbier Tattoo.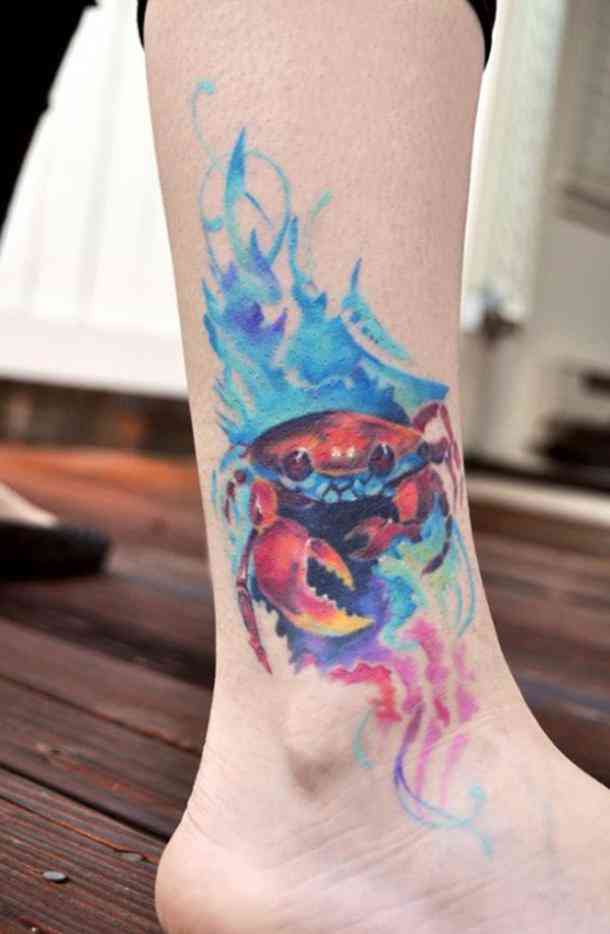 I'm not sure what a Crab's vision is like. But, I do know that this colorful tattoo is sure to pinch anyone's attention.
4. The planets, the moon, and the stars are the limit.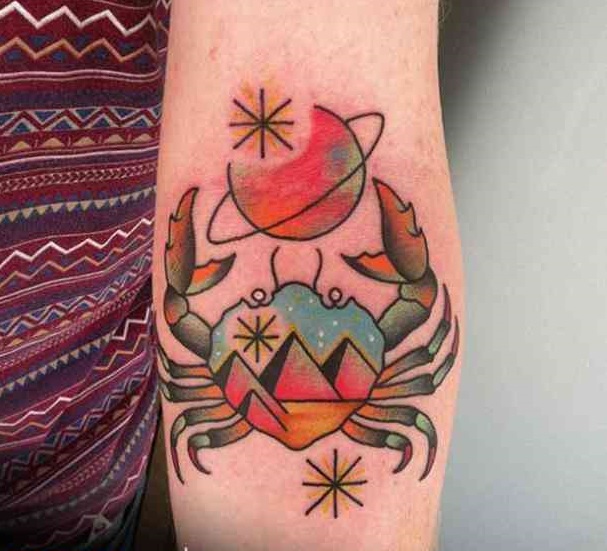 This is another colorful tattoo and it's perfect for space lovers too. For someone with a Cancerian wonder, the sky's the limit and the moon is in their grasp.
5. Some people just like crabs though.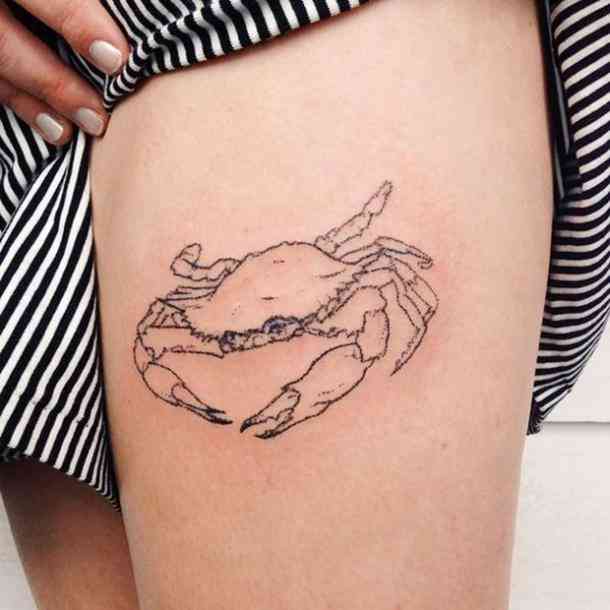 You don't have to go all out with your crab tattoo. You can get a simplistic drawing of one on your skin and call it a day.
6. Imagine playing footsies with a crab… unintentionally.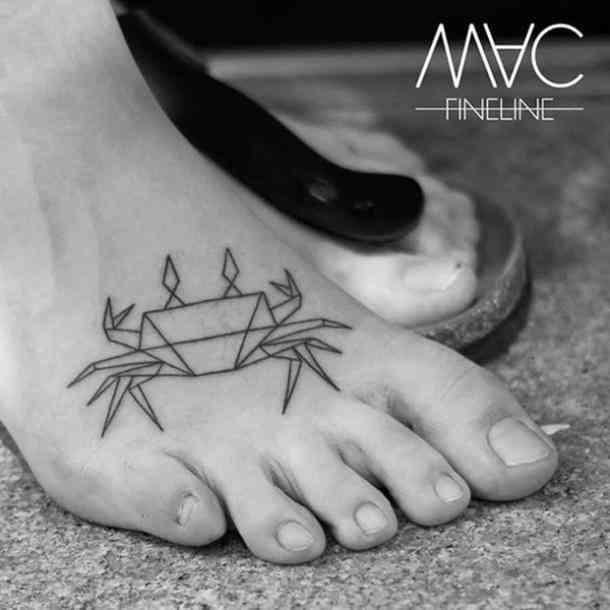 Imagine if a crab was ever on your foot. With this minimalist tattoo, this crab would go everywhere with you.
7. A cute first matching tattoo for people who share the same Cancer zodiac sign.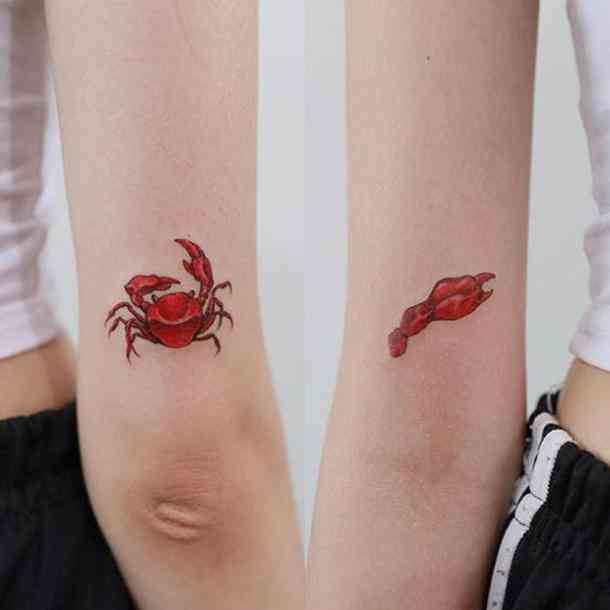 This tattoo looks like Mr. Krabs. It's a pretty simple tattoo but it's a great one for people who don't want to be covered in ink.
8. Another great first tattoo that's simple, yet unique.

Is it an upside down Y or is it another Cancerian symbol? People will have to…connect the dots…with this one.
9. An gorgeous, creative tattoo for someone not afraid of lots of color.

This crab tattoo is a wild choice for braver people. It's also got an other-worldly vibe to it.
10. Perhaps, you don't like color all that much.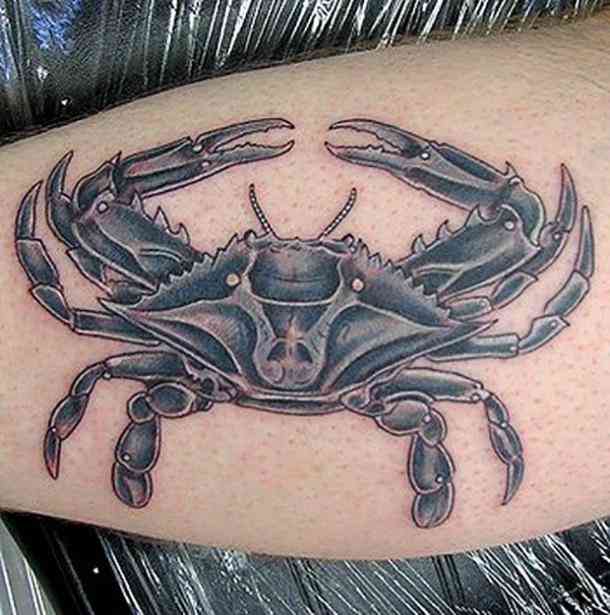 This would make a better tattoo for you if you're not into wild things.
11. An elaborate design for a large area, like a thigh tattoo or a back tattoo.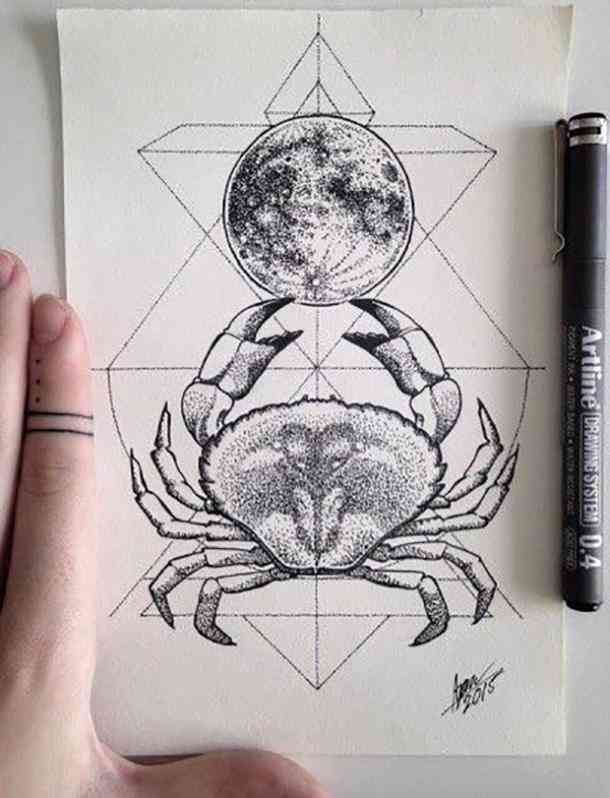 Maybe you don't want color but you like something intricate. This tattoo is not only complex but also a good reminder that the moon is in your hands.
12. Perhaps, you love the color blue and flowers – why not incorporate that in to your crab tattoo?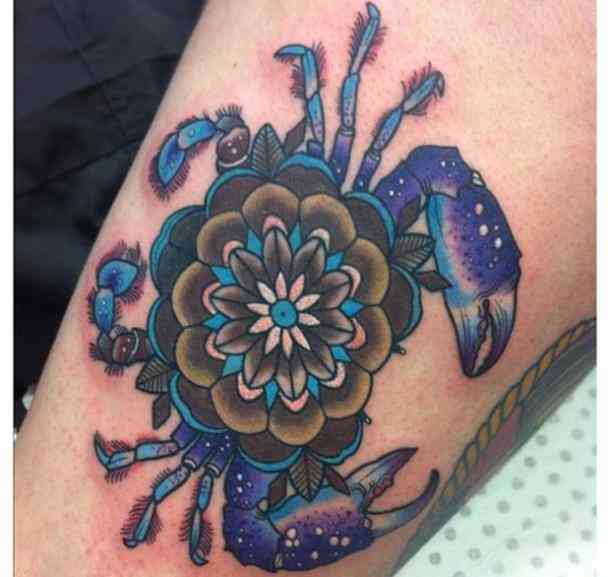 If you love the color blue, this is the tattoo for you. Plus, it makes sense considering that water is the Cancerian element.
13. You might like something that can be both bold and feminine.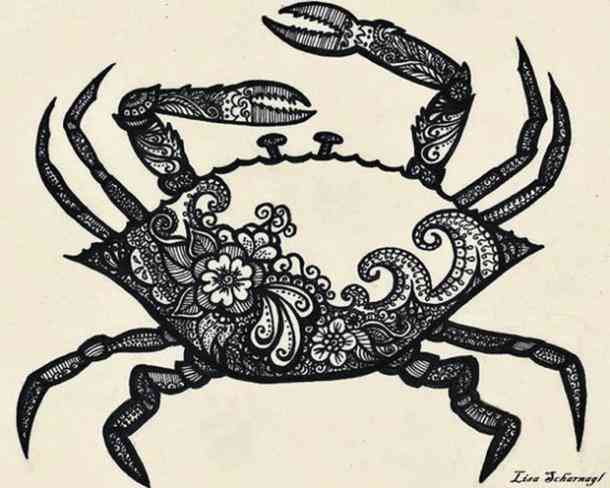 What if you're hard on the outside and soft on the inside? This crab filled with flowers is the perfect tattoo for you.
14. A feminine foot tattoo related to your zodiac sign

This tattoo is the perfect one if you like something less black or elaborate. It's like the one above but for people with simpler tastes.
15. A small tattoo for Cancer zodiac sign.

Perhaps, you want a symbolic tattoo that's classier or easier to hide. This tattoo with a Cancer zodiac mixed with a musical vibe is the perfect one for you.