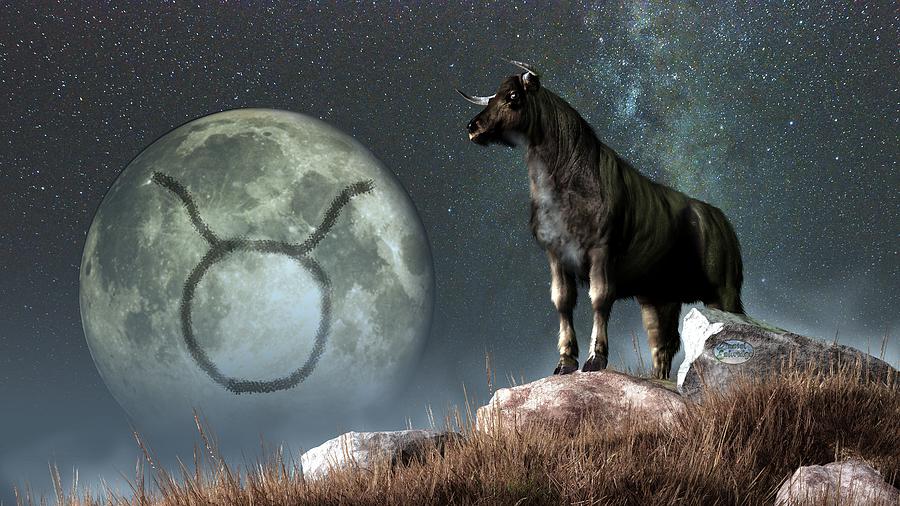 Today's Venus-Pluto aspect can point to some tensions revolving around hidden agendas, dear Taurus, as there can be a real lack of honest, direct, or to-the-point communications right now.
While you tend to prefer simplifying your life, particularly with the Moon in your solar second house today, your needs are complicated today. Try not to let differences of opinion affect harmony and peace in your personal life.
Something from your past might resurface, or something you'd prefer to keep private or unspoken can come to light. An old hurt can emerge and might need handling.
While entertaining intense emotions is perfectly fine, dwelling on something that you don't intend to change is not going to do you any good. Your belief that you want life to be simple and straightforward can lead to the stifling of feelings that are unpleasant or uncomfortable.
However, what you've buried won't go away until you face it, and can, in fact, drive your behavior in ways that ultimately undermine you.
Although you mean no harm, something you casually share can stir up a hornet's nest today as hidden feelings are revealed. A deeply rooted disagreement over core values may upset your romantic partner or close friend.
Rather than inflaming the situation by maintaining a fixed position, it's wiser to let the hive's buzz settle without further provocation.
Don't be afraid to back down now; a gesture of reconciliation might be in order since words alone won't likely resolve your differences.
Avoid the temptation to expect immediate results without losing faith in the healing power of love.
The Moon's final hours in your income sector provide a valuable chance to sharpen your nose for money and get a clearer sense of your income options. With Venus returning next month there are lucrative times ahead, but this is more a chance to regroup.
This is the Moon's first visit without having to compete with planets in your financial sector in over three years, making it more important to observe than to act.
Today's Quote: "Your life is your message to the world. Make sure it's inspiring."
Creativity: Fair
Love: Fair
Business: Fair
Lucky Numbers: 6, 21, 23, 32, 38, 49
Daily Compatibility: Capricorn