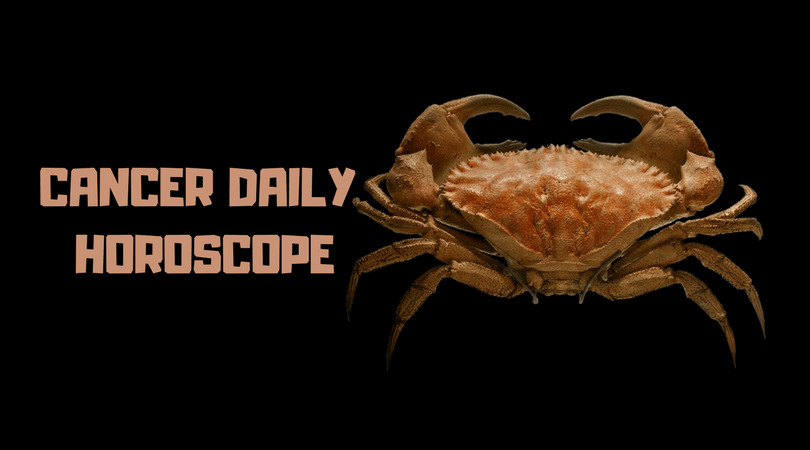 You can be feeling more sensitive than usual on a social or affectionate level today, dear Cancer, although this can lead you to a greater awareness of your vulnerabilities.
Try not to let sentiments and whims blur your judgment today. Venus is currently transiting your privacy sector and forms a challenging square to Neptune, and you could be feeling misunderstood.
It's important to keep in mind that letting go of unhealthy illusions can put you in a more empowering position overall.
It's hard to convince yourself of something that you know in your heart is untrue or unreal, and it's best to find things to believe in that are real and currently part of your life.
Mercury and Pallas connect harmoniously today, helping you see lovely patterns in your work or to put together fabulous plans and strategies.
You're an expert at hiding your evolving feelings behind your protective outer shell.
While you're actively working on personal issues, others may be fooled by your apparent stillness. You might be compulsive in your resistance to inevitable change.
You are operating under a false suspicion that no matter what you do now, you won't get it right. Let go of the old assumptions that no longer serve you.
Surrounding yourself with positive people restores your faith in humanity.
As both Mercury and Uranus spend their last full week in your career sector, there is a need to have your professional hat on and your head in the game, but with your mind and your options open.
Uranus, planet of surprise, synchronicity and the unexpected still has some wildcards up his sleeve, with a need to continue to expect the unexpected.
What you can expect is that Uranus will work to expose all your options before he leaves.
Lucky Numbers: 6, 10, 21, 36, 37, 42
Daily Compatibility: Virgo
Creativity: Good
Love: Fair
Business: Fair