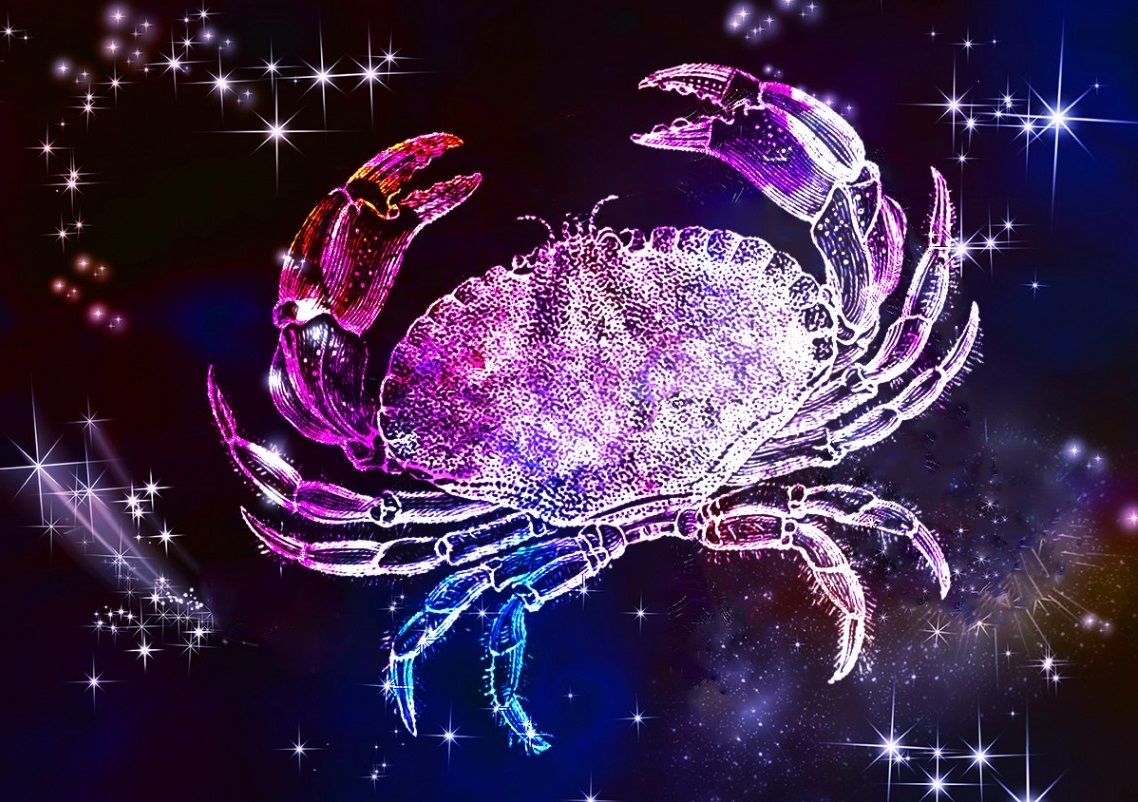 The Sun's current transit of your communications sector tends to speed up the pace of your life, dear Cancer, and Mars turning direct in two days will have a similar effect.
Today, a fantastic Grand Earth Trine involving the Sun supports your efforts and helps to ground you. It may even reinforce a partnership or friendship, enhance learning, and improve your finances as breakthroughs happen in these areas.
You are combining the old with the new or the exciting with the stable elements quite seamlessly now in your relationships, or you may be rewriting some of the rules for the better with friends and partners.
Your thinking is inventive and progressive yet also realistic. Benefits come through your associations and connections.
Lightning strikes to mark a point of no return and what you see cannot be ignored. Shy away from compromising your own needs today.
Sympathize with what others experience, but be objective enough to see through your own projections.
Don't use your gut feelings to solve a situation that requires conscious evaluation. Challenge stagnation and move on with determination. Cut free from unnecessary entanglements to allow your heart to soar.
To have the Moon return to an adventurous part of your chart over the weekend, is the perfect excuse to embrace the weekend spirit.
Except this is no excuse and instead, returning as an already developing Full Moon, these adventurous lunar vibes come from a place where there are no excuses.
This comes at a time when Jupiter is encouraging you to follow your heart and at a time when he too is no longer accepting excuses. This is more than just embracing the weekend spirit, this is about embracing life.
Today's Quote: "Whenever you feel weak, remember the things that made you strong; whenever you start to doubt yourself, remember those who believe in you."
Lucky Numbers: 10, 24, 28, 33, 39, 47
Daily Compatibility: Virgo
Creativity: Excellent
Love: Good
Business: Excellent