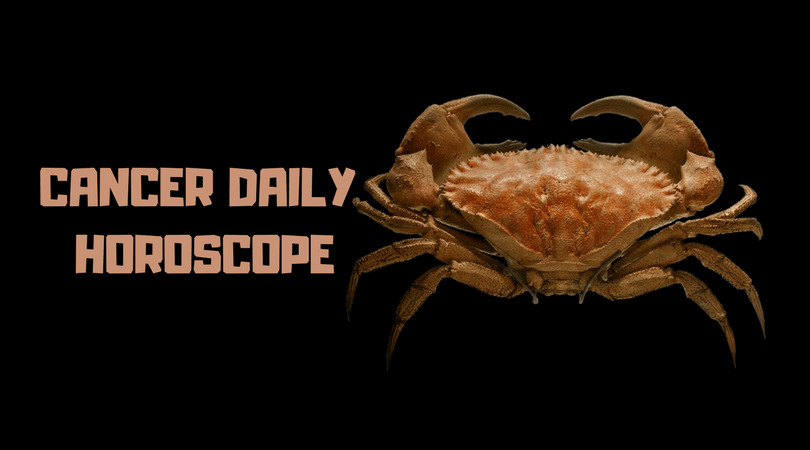 Today is strong for friendships, communications, and the presentation of your ideas, dear Cancer, once over a hump this morning when you may not be able to get much of anything off the ground!
You have a unique ability to connect with others intuitively, and you might experience a pleasant feeling of emotional fullness.
Your faith in your friendships or a particular friend is growing.
This can be a particularly good time for sharing beliefs and ideas with friends and networks. Or, you may be attracted to a cause that's especially meaningful to you.
A Sun-Neptune connection helps you rest your brain and inspires you to dream and imagine wonderful possibilities.
Look for refreshing changes of scenery or activities that promote emotional refreshment. Your interests, passions, and friends can be especially unique now.
You are optimistic about the future, but you may still be walking on eggshells when it comes to an uncomfortable relationship issue.
Although you're unwilling to cave into someone else's need to control the situation, you prefer to sidestep a melodramatic one-to-one encounter.
However, your desire to bypass an unpleasant confrontation could be the very trigger that makes it happen. The best thing you can do now is to acknowledge your fears and let them go.
Adopting a neutral attitude is all that's needed to avoid an unnecessary showdown. Live and let live.
Weekend or not, with Mercury moving into his final 10 days in your career sector and Uranus his final 12 days, there is a need to keep your professional hat on.
However, not in an all or nothing way and more about having your head in the game, on watch for Eureka moments or sudden flashes of insight.
You have also reached an important weekend for friendship and relationship building, in what is also a taste of things to come.
Lucky Numbers: 2, 4, 5, 39, 40, 47
Daily Compatibility: Virgo
Creativity: Good
Love: Excellent
Business: Good