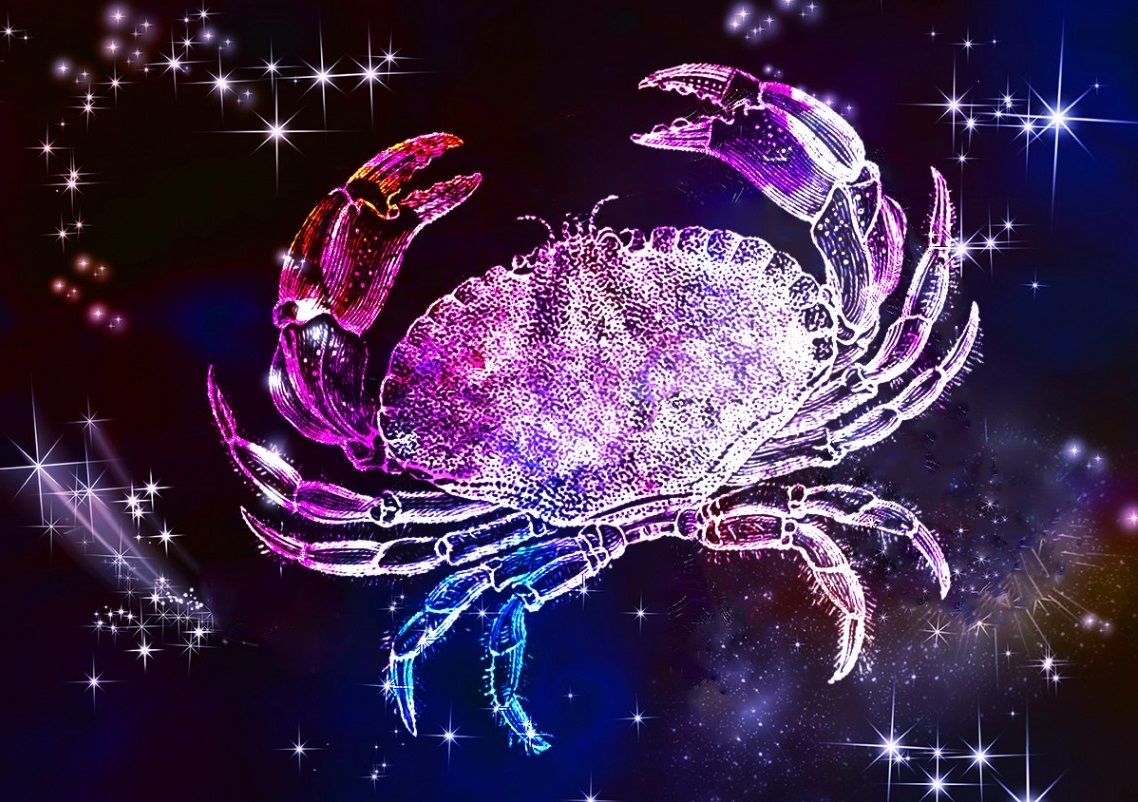 Retrograde Mars moves back into opposition to your sign and into your partnership sector today, dear Cancer, where it will spend its final two weeks of retrograde motion.
It will then stick around here until September 10th, enlivening close relationships. In the coming two weeks while Mars is still retrograde, there can be extra attention necessary to partnerships or relationship needs.
There can be a need to reorganize your energy with regards to people and partnerships. You may be reassessing how you approach relationships, as well as what it is you want from your connections.
It's a time when you may be looking to the past to improve the present and your future. Watch for pent-up anger and passive-aggressiveness in your relationships now, and consider ways to enhance your approach to compromise and negotiation. Today is strong for money matters, security, and family.
The path to fulfillment right now is taking care of the practical aspects and details of your life. Focusing on your foundations can bring great rewards, as can finding ways to simplify your life and narrow your focus just for the time being.
You seek practical solutions after finally gaining clarity about where you need to put your focus. The planets are blessing you with a sensible know-how attitude today.
If you leave little room for emotional insecurity to play out its regular trick, you find the energy to start crossing tasks off your to-do list.
You prefer to meet life within your own parameters, but your curiosity nudges you to explore new avenues for income or housing. The future is now.
Mars' retrograde move back out of your financial sector and into your relationship sector is a win/win for you. Two days after a solar eclipse in your income sector, this takes the pressure off both income and money matters, giving income matters in particular room to grow.
At the same time, nearly three months after leaving your relationship sector, Mars retrogrades back in to find there is no longer any pressure between your personal and relationship needs. In its place is the communication support that wasn't there before.
Today's Quote: "Remind yourself that you don't have to do what everyone else is doing."
Lucky Numbers: 7, 12, 24, 29, 44, 45
Daily Compatibility: Pisces
Creativity: Excellent
Love: Good
Business: Good