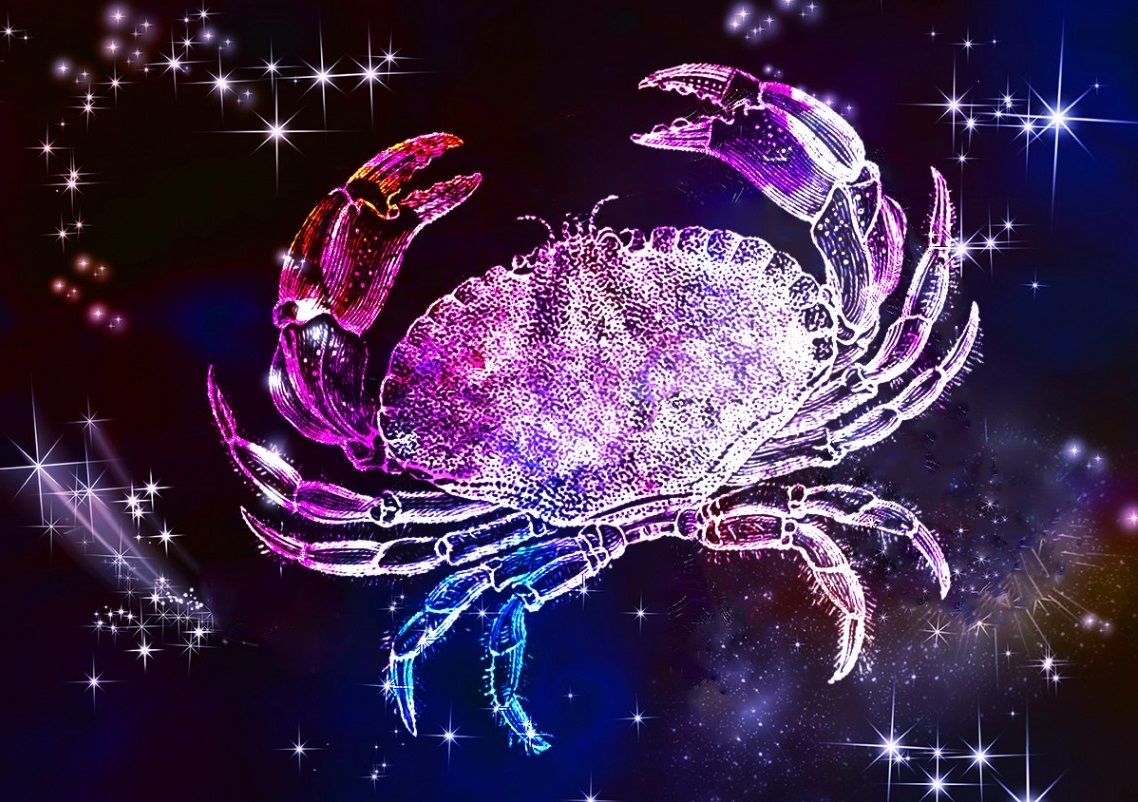 As a Moon cycle winds down, dear Cancer, it's a good idea to take stock rather than push ahead.
Generally speaking, it's a good time for concentrating on family or a practical project, and these are great stress relievers now!
However, you may be uncertain where you're heading with them just yet, or you may feel the need to regroup as restlessness or uncertainty are likely, especially if you've been ignoring your needs for fantasy, imagination, and adventure in your life.
It's best not to make waves now as we prep for a New Moon that will occur tomorrow.
Obligations to your domestic world can be at odds with a restless desire to strike out and do your own thing. Try to find a way to satisfy both needs, perhaps separately.
Self-determination can be a key to special success today. Friends and family may all try to be influential, and several have tidbits of good advice to share.
But the very best of what happens is almost surely to result from following your own excellent instincts.
Spiritual elements of any process radiate energy that's serendipitous to an outcome that's valuable not only for you, but that can have wide-range positive impact, too.
Do some happy scheming, dreaming, and everything in betweening while the stars are shining in your direction.
Whether you're aware of it or not, you have reached a turning point in this year, a point where you're coming out of the shadows.
As you do, you're starting to appreciate that it is the simple things in life that bring the most joy. The Sun will always turn the solar spotlight on your home and family life and matters at this time of year.
But this year there is something abundant and nurturing that you're able to tap into. Yet this is just a stopping point, with a chance to recharge your batteries before taking on the world.
Today's Quote: "Too many people spend money they haven't earned, to buy things they don't want, to impress people they don't like."
Lucky Numbers: 2, 4, 21, 28, 34, 39
Daily Compatibility: Pisces
Creativity: Good
Love: Good
Business: Fair