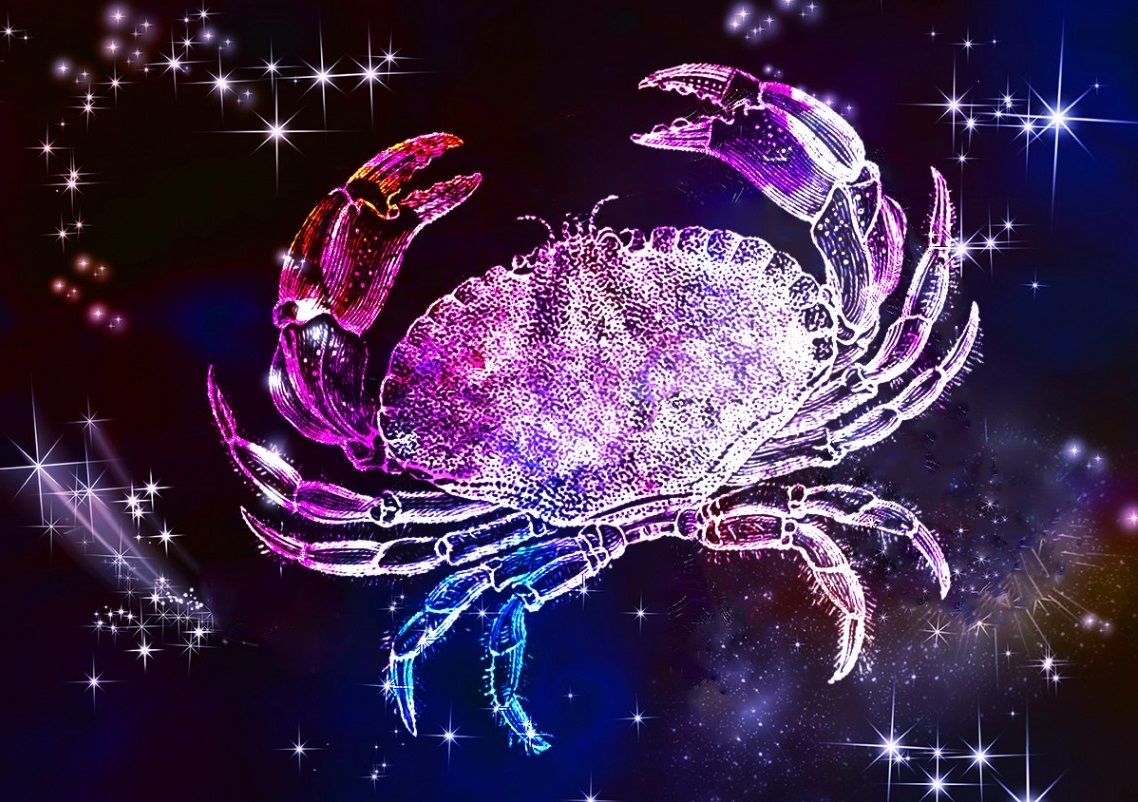 There can be quite a play on your perceptions and beliefs today, dear Cancer, and there may be the temptation to turn on the emotional blinders about a matter that you don't want to face just yet.
While it's best to avoid drawing conclusions for now, you should make extra effort to avoid glossing over important details as well. Try to assess a matter that seems too good to be true, or, alternatively, seems too fantastical to hold weight, before banking on it now.
Consider that you may be tricking yourself when it comes to a belief or goal. Aspiring towards a goal is one thing, but if it's preventing you from enjoying the moment, then you may need to focus on something more practical.
If you're feeling restless with your routine, but you also feel the need to put things in order, which is quite likely now, consider attending to both needs in little ways.
A confluence of words and symbols amplify the intensity of your fantasies today, but there isn't necessarily an opportunity to share your process with others.
Your inner world remains a private sanctuary which is isolated from your everyday life. People notice you seem preoccupied, but they cannot join you on your spiritual pursuit.
You might wish you had companions on your journey, but don't try to bring anyone else along when this path is meant for your steps alone. The fellowship you seek will follow if you don't grasp for it now.
As you move into the final two weeks of your old solar year, you are now just 14 days away from your birthday month and new solar year. With Venus already in Cancer and your heart already looking to the future, this is giving you access to the past, present and future.
Yet until your birthday month and new solar year begins this is more a case of getting a sense of what you want rather than the 'when, where and how'. Mercury's return to Cancer next week will help with that.
Today's Quote: "Believe in yourself! Have faith in your abilities! Without a humble but reasonable confidence in your own powers you cannot be successful or happy."
Lucky Numbers: 3, 13, 22, 24, 40, 48
Daily Compatibility: Virgo
Creativity: Excellent
Love: Good
Business: Fair