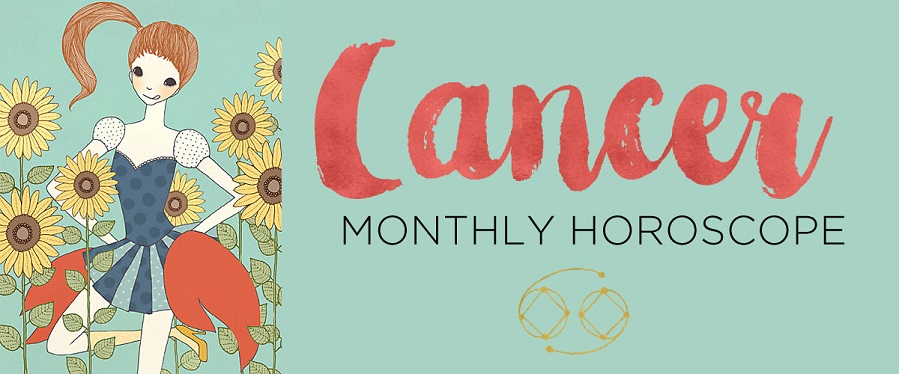 Front and center! The year begins with a January 1 full supermoon in your sign—the first of a rare pair of full moons bookending the month. You're catapulted into action as soon as 2018 begins, as la luna shines her spotlight on YOUR personal dreams and desires. Declare those to the universe or a few of your closest connections and record them somewhere you won't forget. This will be a moment of eye-opening clarity that doesn't come around every day. Under these assertive moonbeams, you may be tempted to speak up or confront someone. If you were biting your tongue over the holidays to keep the peace, it could all come gushing out now. But you MIGHT want to give yourself a couple days to let your anger simmer down before you unleash it. Vent to a neutral friend to get it out of your system.
This lunar liftoff to 2018 is also the first of a rare TWO full moons in your sign this calendar year, since another one will arrive on December 22. Midway through 2018, the July 12 Cancer solar eclipse gives you another push onto center stage. A personal project could gain a lot of attention, especially since expansive Jupiter is in Scorpio and your fifth house of fame until November.
Although January's full moon definitely catalyzes your personal goals, there's also a heavy emphasis on relationships all month. The Sun will visit Capricorn and your partnership house until January 19, then it moves into Aquarius and your eighth house of merging, joint ventures and intimacy for another four weeks. With serious Saturn spending its first full month in Capricorn—where it will stay until December 2020—one of your most important ties could be up for review. A romantic union could be tested by growing pains, or you might decide it's time to take a serious next step. An opportunity to join forces on a business or financial venture could also arise. First, you may need to address some sticking points that could become a bigger problem down the line. With slow-moving, cautious Saturn involved, this is not the time to rush into or out of anything.
If you've been shouldering your burdens alone, January's stars may help you recruit supportive new faces onto Team Cancer. Taking care of the world gets exhausting! You could connect with a powerful person on January 9, when the Sun and insightful Pluto make their once-a-year alignment. The bond could feel instant and almost karmic, like a deja vu. Combining your superpowers might just make its own brand of magic. Explore this kindred-spirit connection, whether it's romantic, professional or a friendship. In your existing ties, take a courageous inhale and talk about a topic that's been weighing on you. Deep-diving Pluto and the bold Sun help you get to the root of any friction that's come between you. Set the stage (and maybe lay a few ground rules) to have a private conversation where both parties feel safe, taking care not to project your past baggage onto the other person.
You won't have such an easy time being your highest self on January 14. The Sun will form its semiannual square to hotheaded Uranus in fiery Aries and your tenth house of career and status. Your defenses can get easily triggered, and you could alienate people by being rigid, sarcastic or condescending. Unpredictable Uranus just ended a five-month retrograde on January 6, which may have brought a deluge of demanding work responsibilities. In your stressed-out state, you might feel like nobody else is pulling their weight. Truth is, they might not be—but they may have no idea what you actually need. Talk it out before you start randomly assigning tasks or lobbing accusations. Your father or another man in your life could also push your buttons, or some old "daddy issues" could creep into your dynamics, so stay on high alert!
All of your relationships will benefit from the fresh-start energy of the January 16 Capricorn new moon, which kicks off a six-month cycle that reboots your current bonds and brings dynamic new people into your world. The Sun, communicator Mercury, magnetic Venus, structured Saturn AND potent Pluto are also in Capricorn today, making the topic of togetherness impossible to ignore! You could attract someone with compatible interests and values who can go the distance with you. If you're negotiating a contract, things may start to escalate in the direction of sealing the deal.
Slip under the radar a little on January 19, when the Sun shifts into Aquarius and your private eighth house for a month. One of your relationships could deepen, or you might be processing some complex emotions that leave you feeling raw and vulnerable. Make sure you don't isolate, Cancer. Take refuge in the comfy solitude of your shell, but poke your head out with an SOS if your mood starts to plummet. A few trusted friends are sure to show up, but send up some smoke signals instead of expecting them to read your mind. Aquarius season will sharpen your focus, making it a good time to dive into detailed work that requires research and concentration.
The month ends with another blast from your celestial ruler, the moon. The January 31 full supermoon and total lunar eclipse lands in Leo and ignites your second house of work, money and security. Wow, Cancer! This could bring a huge opportunity on the work front, one you may have been working toward since the corresponding total SOLAR eclipse in Leo that made such huge headlines in August 2017. This time, you won't require vision-protecting goggles, though the '80s pop lyric "The future's so bright, I gotta wear shades" feels fitting now!
You might change jobs or receive an offer out of the blue that comes with surprising circumstances, such as a move or a whole different set of duties. For some Crabs, a position could be "eclipsed" away, but should that happen, trust that a better fit is coming along soon. Sometimes eclipses have to force us out of our comfort zones, so if you've been clinging to outmoded habits and sources of security (financial and emotional), the universe delivers a wakeup call: It's time to evolve! Since the second house rules confidence, the lunar eclipse exposes where you're underperforming or playing small. Let yourself step into a bigger challenge, Cancer—you're as ready as you'll ever be.
LOVE & ROMANCE: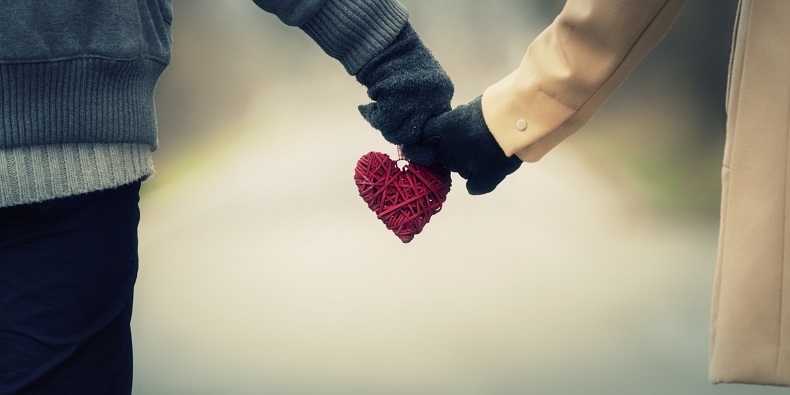 Partnerships are THE theme of the month for you, as a cavalcade of planets visits the romance and relationships houses of your chart. Sizzling Mars is in Scorpio until January 26 (it's been here since December 9)—a biannual visit that can send your attractiveness and swagger through the roof. And that sex appeal is magnified because expansive Jupiter is also in Scorpio the whole time, shooting your personality and charisma to peak levels. You could find yourself juggling several admirers and attracting attention when you're barely trying. While you're feeling this vibrant and confident in your skin, how about getting some new headshots (or boudoir photos) taken? (Feel free to post on dating apps while you're at it.)
Mars and Jupiter haven't met up in Scorpio since 2006, and it's an auspicious moment to take a risk and wear your heart on your sleeve. But careful: This combustible combo can also cause you to come on too strong or to unleash a torrent of unprocessed emotions. Try to do a LITTLE inner work before you just go full-frontal with your feelings.
The upside of this courageous combo is that it rejection-proofs you, and your insecurities quiet down from a shout to a whisper. Step out of your comfort zone and introduce yourself to someone. Loneliness is on the rise, even as our culture gets more connected digitally. These three tips are a reminder that those isolated feelings CAN be cured when you connect.
Meantime, the other love planet, Venus, is spending the whole month in the most committed parts of your chart. A new romance could turn serious fast, and longtime couples will remember sweet ways to enjoy each other's company, especially if the hectic holidays didn't give you much time. While Venus is in Capricorn and your balancing seventh house until January 17, talk about where things are going or set some 2018 romance goals as a couple. Vacations, hobbies, new experiences: What could you do to grow closer? Single Crabs could meet someone with long-term potential, especially if you're patient and willing to put in the effort.
Things really start heating up after January 17, when Venus splashes into Aquarius and your erotic eighth house. She'll be here until February 10, so get your Valentine's Day celebrations going early. The combination of Venus and Mars in these sultry zones could spark serious chemistry or put you in the mood for a slow, sensual seduction. Cultivate an air of mystery now, even though Mars tempts you to put it all out on the table. Show 'em you've got a wild and adventurous side, then draw back a little, leaving them hungry to find out more!
Opportunity Days:
January 6: Mars-Jupiter meetup
With these bold planets aligned in your romance zone, you'll proudly wear your heart on your sleeve, letting others know how you feel. Be careful not to come on too strong or overwhelm people with your intensity.
January 9: Venus-Pluto meetup
This could signal an important turning point in your relationship—or point the way to one if you're single and looking. When amorous Venus conjuncts transformational Pluto in your committed-partnership zone, it's not only safe but essential to reveal more of your vulnerable side. Sharing really is caring!
January 16: Capricorn new moon
Relationship reboot! This once-a-year event brings fresh energy to your partnerships, grounding them on an even stronger foundation. Single? Set intentions for the kind of mate you'd like to attract this year, detailing the most important qualities but leaving enough "wiggle room" for the universe to work its magic.
Challenge Days:
January 13: Venus-Uranus square
Of course you love each other, but you also know that love does not conquer all…by itself. Before you invest any more time or emotional energy, hit pause and take a reality check. Do your highest values align; do you have the same goals for the future? Squares (90-degree angles of tension) aren't FUN, but they force action, and this one could give you the impetus to look at things from a wider perspective.
MONEY & CAREER
Hello, Firestarter! You're the leader of the 2018 pack, since January 1 charges in with a Cancer full supermoon, putting your most imperative goals on the front burner. There will be no bench-warming for you, so get ready to step up and act. But first, a moment of soul-searching is in order. What impact do you want to make in the world this year? How can you leave your mark? This isn't about working for "the man," Crab. It's about making your loftiest dreams a reality and learning to be comfortable basking in your OWN light!
Luckily, tooting your trumpet won't be hard with motivator Mars in your fifth house of self-expression and creativity—and fame!—until January 26. This can draw you out of your protective shell to unapologetically put yourself out there. Mars revs up your innovative side and has you feeling restless and eager to make things happen. Don't sit around TALKING about your plans. Take a risk and try different approaches until you find your magic formula. When you hit on it, buckle down and put things into a system or an organized workflow, whether that's a Google spreadsheet, oversized calendar pages or a bunch of Post-Its strategically arranged on your wall. When Mars moves into Sagittarius and your administrative sixth house from January 26 to March 17, you'll be ready for blastoff.
But there's no need to do it all by yourself. With the Sun in the committed-partnership zones of your chart all month, dynamic duos are on the agenda. Who can you team up with for the win? Explore synergies, network like crazy, and don't be afraid to talk shop when you're out socializing. Some Cancers might want to the test the professional waters with their romantic partner. Just be careful that the terms are clearly defined and no one's ego gets stepped on in the process.
Brace yourself for the biggest money moment on January 31, when the Leo full supermoon and total lunar eclipse electrifies your second house of work and finances. Eclipses bring surprises, so there's no predicting exactly what will happen. It could be anything from a hoped-for job change to a surprising windfall to a turn of events that inspires you to sell all your worldly goods and move to Bogota. But one thing you CAN count on is that over the coming six months, you'll reevaluate your beliefs about abundance and "worthiness" to succeed on a big-league level.
Opportunity Days:
January 1: Cancer full moon (supermoon)
Today's full moon in Cancer is like a cosmic coming-out party for you! You couldn't ask for a more auspicious start to 2018. Something you've been working toward since your last birthday can come together within the next two weeks. Increase your odds of success by asserting yourself and vowing to be visible instead of hiding in your shell.
January 6: Mercury-Uranus trine
Are you making the most of available technology at work? This alignment of the cosmic schmoozers helps you blend old-fashioned communication with sophisticated software and apps to manage people more efficiently and reach a wider audience. Looking to make a job change? Update your LinkedIn and other social media profiles. Don't wait for people to find you—go fish!
January 9: Sun-Pluto meetup
Think big! There's definitely strength in numbers, and when you team up with the right person or people, you can increase your effectiveness and reach others exponentially. Bring on the dynamic duos!
January 12: Mercury-Saturn meetup
Are you in or out? Saturn brings finality to a deal today, and it's up to you to decide whether to get in on it or not. There may not be room to negotiate, so make sure you can live with the terms before you sign on the dotted line.
January 16: Capricorn new moon
This once-a-year event can bring exciting new partnership opportunities over the next six months. Pave the way for success by thinking NOW about the kinds of people you'd like to be around and work with.
January 31: Leo full moon (total lunar eclipse & supermoon)
C'mon big money! Today's potent supermoon in your second house of work and finances could trigger an uptick in your earnings or bring a tempting job offer. This is an excellent time to review your budget and expenses and make necessary adjustments to get the year off on the right foot. Total lunar eclipses can bring big changes, so even if things get a little intense, trust that whatever happens is ultimately for the good!
Challenge Days:
January 24: Mercury-Pluto meetup
Your sensitive side needs to be reminded that things aren't always personal! Today's union of mental Mercury and intensifier Pluto could cause you to obsess over something, but give the other party a chance to explain their actions. Be willing to listen without interrupting or getting defensive.
January 28: Mercury-Uranus square
It's a tough day to negotiate or get people on the same page. Colleagues could be unpredictable or contrarian, and even your sharp intuition won't be able to get a read on the ever-shifting power dynamics. You might actually find yourself questioning whether someone you depend on is just being flaky—or up to something underhanded. /BY THE ASTROTWINS
Love Days: 10, 16
Money Days: 23, 31
Luck Days: 1, 20
Off Days: 27, 13, 18