Talk about making an entrance! The new year charges in with a flurry of big ideas, vibrant people and exciting conversations. There'll be no gently easing into 2018 for you, Bull. With the Sun in Capricorn and your visionary ninth house until January 19, you'll have your sights set on adventurous new possibilities and a few calculated risks.
In both personal and professional realms, dare to stretch outside of your usual comfort zone when you start designing your 2018 plans. And don't forget to include some good companionship for those ventures. This is a year when dynamic duos really take flight, thanks to lucky Jupiter in your partnership house until November 2018. It's a welcome relief after five years of struggle and setbacks that came from hosting heavy-handed Saturn in your interpersonal houses from 2012 to 2017. But as of last month, you're free of those shackles—so start seeking new partners in crime AND enjoying the ones you have.
January is bookended by two full supermoons, which will bring potent and eye-opening moments of synergy for you. Don't put away the noisemakers and party hats just yet, Taurus. You might be breaking them out for a New Year's Day follow-up celebration. On January 1, a full moon in Cancer and your third house of communication could bring the hungover hordes to your doorstep (or a favorite local brunch spot for a curative and caffeinated meal). Serve 'em a strong brew then pass out the pencils and paper so everyone can write down at least one hopeful dream for the coming year. You might even record them all on one sheet or Word document to keep the power of intention alive for one another. Set a calendar reminder to do a midyear check-in at the July 12 Cancer full moon (also a solar eclipse)—if not sooner!
This full moon could plant the seeds of important conversations and collaborations with kindred spirits that will unfold in the coming weeks. And there will be no shortage of inspiration while the Sun sails through Capricorn until January 19. One eye-opening moment could arrive on January 9, when el Sol merges with transformational Pluto. If you're considering taking a personal-growth workshop, a life-changing trip or quitting a toxic habit, this day will give you the courage and extra willpower to make that change. The ninth house rules travel and cross-cultural connections. Is it time to press "buy now" on that wellness retreat or weekend "experience" in the woods, sans cell phone? You might receive a surprising jolt of wisdom from someone quite different than you. Welcome this unlikely "teacher" and be open to their message, even (especially!) if it arrives through a button-pushing or uncomfortable encounter.
Staying in your higher mind will be challenging on January 14, when the Sun makes its semiannual square to rebellious Uranus, which is in Aries and your twelfth house of self-deception. Taurus rules the senses, and you can be a bit of a slave to your body's urges. You may be tempted to pick up an old vice today, especially if you've been flying a little too far out of your comfort zone. Be proactive and bring yourself back into your body with exercise or by spending time in nature—not a couple bottles of vino and a gluttonous feast (or whatever your hedonistic hook may be). What's got you feeling overwhelmed and ungrounded? Identify the problem instead of going into raging-Bull mode. Warning: When Uranus stations direct (forward) after a five-month retrograde this January 2, some pent-up resentment, grief or anger could get unleashed like a dormant volcano. Have a few healthy outlets ready and some wise, grounded people to talk it out with. Uranus' awakening in this compassionate, spiritual sector could inspire you to reconnect with a more soulful tribe of people or to truly let go of self-destructive patterns.
Luckily, you're about to get a huge burst of big-picture insight on January 16, when the Capricorn new moon sparks up your inspired ninth house of travel, entrepreneurship, publishing and truth-telling. You've never been one to window-dress your honest feelings anyway, and with the Sun, communicative Mercury, diplomatic Venus, authoritative Saturn AND powerful Pluto also in Capricorn today, there's never been a better moment to just go for it. Whether that means having an unfiltered conversation or booking a bucket-list vacation, this new moon pushes you to throw caution to the wind.
Got words to share with the world? One consideration before you unleash: Think about how you can uplift people with your message or get them to see new possibilities where none existed before. Keep it real, but keep it positive. (A tense angle from shock jock Uranus could tempt you to unleash a string of blame or to lapse into "poor me" mode.) Let this lunar lift inspire you to set self-consciousness aside and be transparent about your passions. Bring people together across so-called differences instead of adding to the polarizing and divisive chorus.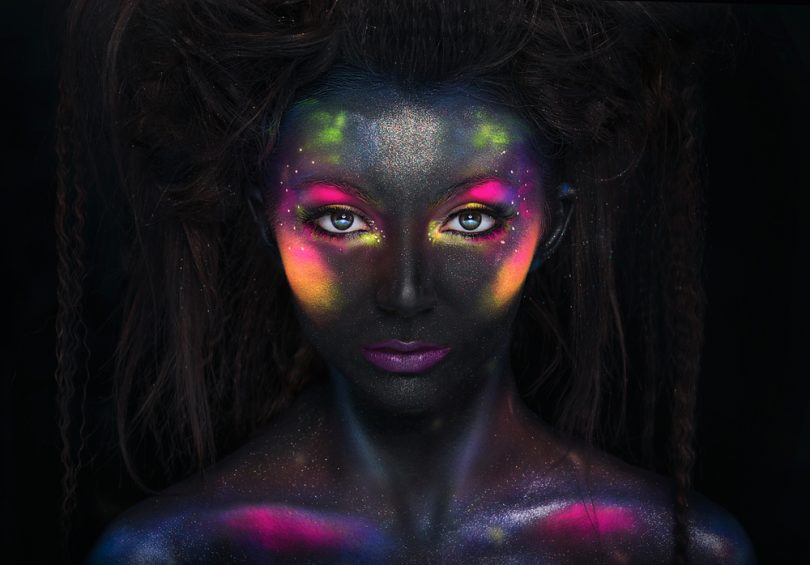 The blue-sky dreaming gives way to bootstrapping on January 19, when the Sun shifts gears and starts a monthlong trek through Aquarius and your tenth house of goals, status and success. Take some of those grand notions and start putting them into concrete action. Your career heats up, and this is your annual prime time to make decisive moves that will establish your foothold and pay off all year long. If you've been too busy having fun to get to work on your New Year's resolutions, you'll have the stamina and focus to do so now.
The month ends by shining a klieg light on your personal life. On January 31, a Leo total lunar eclipse and full supermoon blasts into your fourth house of home and family. This can bring the culmination of events sparked at the August 21, 2017, Leo solar eclipse (no protective goggles required this time!), which may have brought a major change to your household or living situation. Eclipses often arrive with unexpected circumstances, so prepare as best as you can to be flexible around domestic matters. Your mother, a child or an important woman could play into events today or in the coming few weeks. Some Bulls could buy or sell property, take in a roommate or get a job offer that requires relocation.
This is the third Leo eclipse in a series falling on the Leo/Aquarius axis, which is bringing big shifts to your work-life balance. The kickoff was on February 10, 2017, when a Leo lunar eclipse planted the seeds of change around home, family and emotional matters. Look back to what was happening a year ago, because January's sequel will build on that narrative. Take stock of your living situation and closest ties. You might rate everything from your communication level to your decor satisfaction to your neighborhood on a scale of 1 to 10. Sounds simplistic, but any areas of unhappiness or unfulfilled desires could pop out, which would be your cue to put more energy into improving these areas. /by Astrostyle