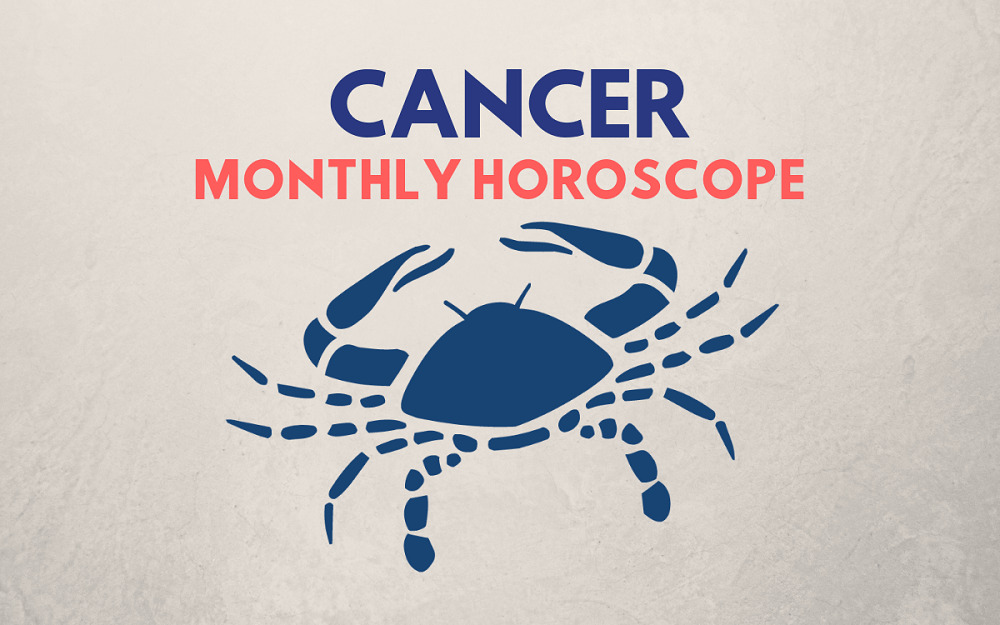 Don't get too comfortable in that Crab shell, Cancer! November is chock-full of cosmic activity that will keep us all on the go.
Three planets move in and out of retrograde while heavyweights Jupiter and Uranus both transit into fire signs, turning up the heat. By the end of November, your life could have a very different landscape than it does when the month begins.
This is all happening against the backdrop of Scorpio season, which means the Sun will be energizing your fifth house of passion and drama until November 22.
Since an extra layer of intensity could blanket everything, try to keep a handle on your moods and reactions, especially if you get triggered by all the changes or fast-moving energy. (Cancers, though adventurous, aren't fans of things being sprung on them without notice.)
On the plus side, the fifth house rules love and creativity, so you could enjoy a fall romance or a surge of artistic inspiration, possibly at the November 7 Scorpio new moon.
The first planet to make waves is changemaker Uranus, which is retrograde from August 7, 2018, until January 6, 2019.
It's been churning through Taurus and your eleventh house of collaborations since mid-May, mixing up your inner circle and bringing some avant-garde new friends, both IRL and virtual, into your orbit. Since turning retrograde in August, though, Uranus may have been causing some dicey or fluctuating group dynamics.
On November 6, Uranus will reverse into Aries () and your tenth house of career, where it will bring one more round of existential shake-ups before departing in March—not to return again in your lifetime!
Over these next four months, do some serious soul-searching around your authentic path. Is your professional life an expression of your true self? Do you need to speak up more or step into your power?
Are you craving more freedom and flexibility, and feeling boxed in by too much structure? Between now and January, your work and routines could be a bit all over the place—do your best to roll with it.
Besides, something new could be headed your way! On November 8, the cosmic headlines go wild as expansive and lucky Jupiter barrels into Sagittarius until December 2, 2019, igniting your sixth house of health, fitness and work.
For the next 13 months, your big "adventure" will be getting your life and wellbeing running like a fine-tuned machine. You could out-"KonMari" tidying-up queen Marie Kondo or get blissfully reacquainted with your yoga mat and juicer. Spring for the fancy Vitamix or food processor—this year, you'll actually use it!
It hardly sounds sexy, we know—but you might be exhaling with relief. Jupiter will wrap a 13-month visit to Scorpio today, and fun though it's been, you're probably exhausted from all the action!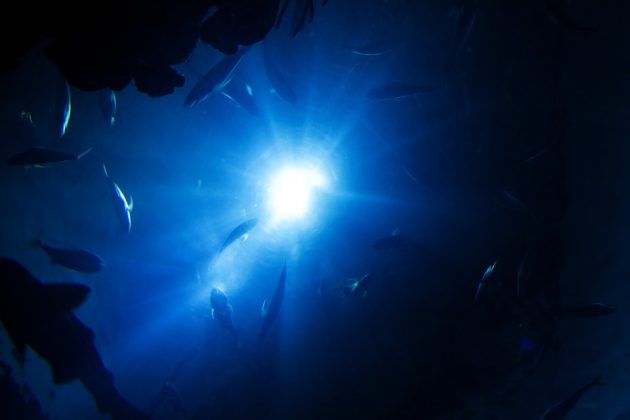 You've had Jupiter amplifying the energy in your dramatic and passionate fifth house since October 2017. While that may have served up epic love affairs and "peak moments," the crashes between highs might have been equally intense.
After this megadose of Jupiter-style hedonism, many Cancers are feeling a bit hungover from all the eating, drinking, living and loving. (But oh, the memories you created!)
When truth-teller Jupiter first enters Sagittarius, you'll get a #nofilter glimpse of where you need to change your ways around eating, exercise or self-care. For some Crabs, this cycle could reveal a health issue that you weren't aware of.
Should that happen, consider lucky Jupiter your "prevention specialist," helping you catch anything before it turns into a bigger problem. When we don't listen to our bodies, emotions and souls, sometimes they have to scream to get our attention. What have you been ignoring, O caretaking Crab?
Jupiter is all about looking at the big picture and then setting inspiring goals. If your stress levels are through the roof, it's time to downsize or delegate.
Get clear about your priorities and give THOSE your all. The sixth house rules employees and service providers, and this is the year when you'll want to outsource to capable skilled people.
Whether that means upgrading Team Cancer or actually asking the people around you to lift a finger, outspoken Jupiter says, "Can a Crab get a little help around here?"
Jupiter was last in Sagittarius from November 24, 2006 to December 18, 2007, so look back to that time for clues of themes that might resurface now.
Workwise, you could be in a transitional period, and with knowledge-seeking Jupiter here, you might go back to school to expand your skill set or take an interim "bridge job" while you get other parts of your life in order.
The second half of the month will see planets moving in and out of retrograde motion. On November 16, amorous Venus will end a six-week retrograde that began on October 5 and could have stirred up drama with an ex or brought suppressed feelings bubbling up.
Since October 31, Venus has been backing through Libra and your emotional fourth house, making you weepy one minute and wired the next. Friction with family members and roommates might have flared.
Perhaps you've spent a little too much time at home (approaching shut-in status, are you?), or maybe you haven't gotten the home-sweet-home downtime that Cancers desperately need. Ugh!
Once Venus corrects course, you can resume your nesting and bonding efforts in time for the holidays. But easy does it! That same day, communication planet Mercury will turn retrograde until December 6. Mercury will back through Sagittarius and your orderly sixth house until December 1, then finish its last few days in Scorpio.
Right as you're getting your Jupiter juju on—resuming your gym membership and starting a new clean eating plan—Mercury might throw you a chaotic curveball. All your carefully crafted plans could fall apart, forcing you to scramble or find new people to help you stay afloat.
Be VERY careful about what you sign up for, and don't squeeze an extra project or favor into your packed schedule. During this Mercury retrograde, it will be hard to stay on top of details—and all the technology snags and miscommunications won't help.
Take extra preventative measures to avoid getting sick, and ease into your new healthy-living plans gently. It's the holiday season, and, well, you ARE a comfort-food-loving Cancer!
Speaking of holidays, the Sun moves into Sagittarius on November 22, which happens to be Thanksgiving in the U.S. You'll get some solar-powered vitality in your sixth house of health and wellness, which could help offset Mercury's mayhem.
When the Sun and Jupiter unite on November 26—their once-a-year summit—you could get a huge boost of can-do motivation to whip your life into fighting shape.
But hey, how about a little break first, Crab? On November 23, the year's only Gemini full moon illuminates your twelfth house of rest, healing and endings. Slow down—or come to a complete stop—and take a minute to process all the intensity of this year.
This could be a powerful moment to forgive someone or release a painful part of your past. This full moon falls on Black Friday, but instead of blowing multiple paychecks on retail, how about tapping into some twelfth-house compassion with holiday-season volunteer work and a well-deserved spa afternoon?
Also that weekend, on November 24, healing Neptune ends a five-month retrograde in Pisces and your ninth house of travel, metaphysical study and expansion.
If you've had a hard time accessing your "higher self" since Neptune's U-turn started on June 18, prepare for a spiritual awakening. Neptune's direct (forward) motion will help you see the glass as half full, bringing back your spirit of optimism and gratitude right on time!
While you're relaxing this weekend, peruse a few travel sites. What would rejuvenate your soul in the coming months: a winter getaway, or maybe a yoga retreat on the beach? Start envisioning it—and saving up!
/Based On Materials From: TheAstroTwins