As far as your comfort-loving sign is concerned, hygge season could stretch across all 365 days of the year. But that doesn't mean you can't take your cozy, intimate show on the road! As the Sun shifts into Pisces this Monday, February 18, your adventurous ninth house will be lit for a month and your wanderlust activated.
So, Cancer, where on this not-so-lonely planet will you drop your next pin? Between now and March 20, a change of scenery will refresh your perspective, reminding you that small stuff was never meant to be sweated.
And if you're looking for a bonding experience, head to the beach or a beautiful snowy cabin with your favorite plus-one and plus-two (and maybe -three or -four). Can't get out of town? Travel in the figurative sense by circulating beyond your usual crews and venues.
And rather than huddling with a close-knit, Cancerian crew, step out of the bubble and talk to strangers, the more multicultural, the better. Pop a translation app on your phone and start practicing a new language so you can be ready when the time is right for that future international getaway.
Since this solar spell governs higher ed, this may be the prompt you've been waiting for to apply for grad school, teacher training or a special certification program.
Dreaming of becoming your own boss? Get to work on that business plan, Cancer, or maybe the first chapter of a book. Even if it starts as a side hustle, yours may soon be the signature on those weekly paychecks.
If you need to add more soul to your goals, you'll be happy to hear that Chiron, the "healer-feeler" comet, is charging back into Aries on Monday, activating your professional zone until April 14, 2027.
This eight-year circuit will make it impossible to ignore any healing gifts that have wanted to creep into your career plans. Whether you've dreamed of going to acupuncture school, bringing more sustainable products to market or "greening up" the practices in your office, follow those impulses.
As one of the zodiac's cardinal signs, you often find yourself vaulted into an executive position, whether you started there or not. Yes, there are benefits to being "the responsible one," but if reaching the top has meant sacrificing your happiness and health, it's time to change that tune.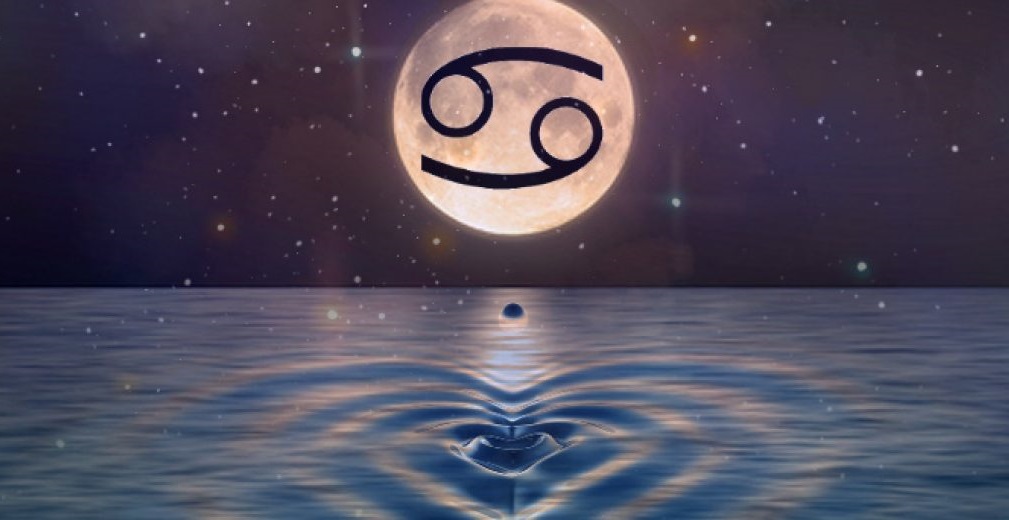 Over the coming eight years, you'll be less concerned with status and achievement as you will be with serenity and balance. Learning to delegate and work with competent people (as opposed to ones you have to constantly "mother") is part of the journey.
Searching for a new gig? You may literally bring your gifts to a company that is doing good in the world, even if that means taking a (temporary) pay cut while you help make the business sustainable.
On Tuesday, your attention snaps back to home base as the full Virgo supermoon lights up your third house of locally grown adventures. Scour cultural activities guides. What bands are playing live at the neighborhood music venues?
Did a new restaurant open up with authentic cuisine? Nothing wrong with dropping in to your usual outposts, Cancer, but mix it up! If you want to see the character of your area thriving, go out of your way to frequent the small and independently owned businesses instead of Prime-ing everything.
There's a time and place for convenience, but you might be depriving yourself of some much-needed neighborly mingling by having everything delivered to your doorstep. Since this full moon can illuminate kindred spirits, you have more incentive to get out and talk to "strangers" or make plans with new-ish friends.
Budding connections could evolve into stronger alliances near Tuesday, including a short-term partnership on a project or even a travel partner for your first festival jaunt of 2019. Virgo is the sign of service, so if you're wondering how to get closer to a potential BFF, earn your loyalty points by offering a heartfelt ear or hands-on support for one of their projects.
Got a message to share with the world? This lunar lift inspires communication. Find your platform, Cancer, whether you're joining a memoir-writing class, blogging from your bedroom or getting hitched to an "Instagram spouse"—AKA, a photographer who follows you around to capture your adventures for your influencer feed. The world wants to hear what you have to say!