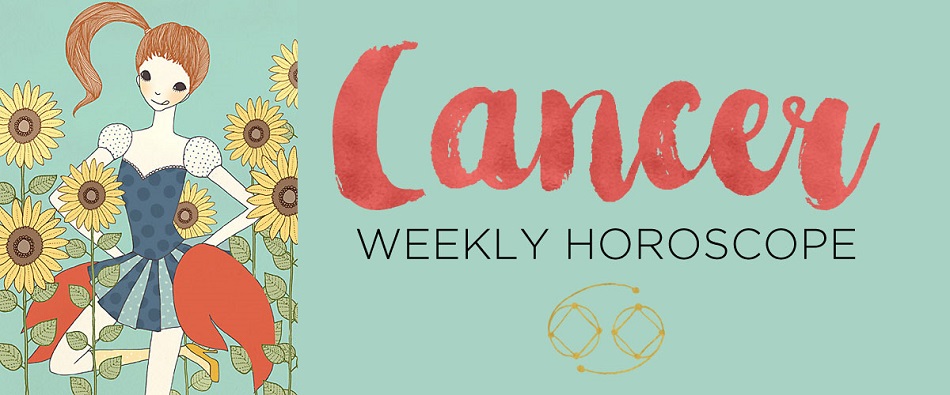 Forget about waiting for February 14 to roll around. You'll get a sneak preview from Saint Valentine this week as he buzzes by with a drone delivery of some of his famous Love Potion No. 9.
The first drop comes on Tuesday when the Sun beams onto mysterious Pluto in Capricorn and your seventh house of relationships. Has someone been quietly checking you out, Cancer? Suddenly, you notice this! Or maybe it's you who's been harboring a secret crush. In either case, the Sun's bright rays will draw secret feelings into the open. Discuss! Coupled Crabs, expect stirring epiphanies about the state of your union—some sexier than others.
The element of surprise can work wonders with bae, provided you stage your big reveal in a private place. Debut new lingerie or plan a mystery date—an overnight at an Airbnb can do wonders if you're still hanging on to holiday stress. While this seductive cosmic combo can stoke fading embers, it can also dredge up buried resentment. You're one of the zodiac's "fixers," o' nurturing Cancer, and while your helpful intentions are noble, you often wind up subverting your own needs in the process.
Prioritize self-care: Book the 120-minute massage package and the appointment at the salon. Make sure your Q1 schedule has adequate slots for "me time," even if that means asking your community to help out with tasks you've been automatically handling. Not anymore! You'll pick up groceries AFTER Pilates—or better yet, how about coming home to an already prepared meal? The secret lies in letting go of your need to be needed. When you do, you'll see who steps forward. (You may have to train them with detailed instructions, of course.) in 2018.
On Thursday, expressive Mercury joins the Capricorn party and brings his clarifying magic to your closest bonds. If communication got choppy in December (especially during the retrograde from the 3rd to 22nd), start the process of reconciliation. This diplomatic Mercury cycle, which lasts until January 31, helps you see both sides of the situation. Instead of trying to convince people to "see the light," consider that both of your perspectives are equally valid.
This is a hard mindset to hold, especially if you come from divergent ends of the political spectrum. If you can't wipe the slate clean, this may be your cue to take a longer timeout from certain people. While time heals the wound, your job is to STOP thinking about, talking about, worrying about and feeling guilty about the conflict. Instead, train your focus on mutually rewarding connections. Don't have enough of those in your life? Socialize synergistically! Profitable partnerships could emerge, for business and pleasure, before January ends.
Career goals are in your crosshairs all weekend and may be the prime subject of your brunch hangs. On Saturday, Venus head-butts rabble-rouser Uranus in your tenth house of traditions and goals; then, on Sunday, the Capricorn Sun will clash with Uranus. This dynamic energy will get you fired up about doing something big and meaningful in 2018. If you feel the winds of change a-blowing, you'll be propelled into action.
Research classes, mentorships, seminars, industry mastermind groups. Refreshing your knowledge base will propel you forward. On the flipside, have your ambitious professional plans gobbled up all the space in your schedule for a love life or best friend time? As a Cancer, "tending and befriending" is your ultimate recipe for stress-management, so don't cheat yourself of this necessary component to happiness.