Your heat index is rising, Cancer—cooling temperatures be damned. On Monday, September 10, Mars slinks into Aquarius and your lusty, intense eighth house until November 15.
For the next eight weeks, the only grey area you'll contend with is the kind that involves "Fifty Shades" of boudoir play. But when it comes to commitments, you'll need them firm and unwavering. (How else will an emotional creature like you feel comfortable opening up?) Mars has already occupied this part of your chart for much of 2018—from May 16 to August 12, to be exact.
But this extra-long cycle included a retrograde from June 26 until August 27, which may have stalled negotiations and left the status of certain partnerships unclear. Starting this Monday, you can be more insistent about solid answers. You definitely need to know if people are in or out. Just don't throw all diplomacy out the window. Mars energy can be aggressive and domineering. Some people simply cannot bring themselves to say "no" for whatever reason—possibly people-pleasing or fear of hurting you. T
his is where you will have to read the tea leaves, Cancer, and interpret their waffling as a "graceful" no. Disappointing though this may be, just let things be. Then, turn your attention towards people who are ready to be all in NOW. (You never know. When you pull away, you could create the space for those non-committal types to step up…not that you have time to wait around for that!) Get business agreements in writing and romantic relationships clearly defined. Ambiguity breeds contempt but clarity creates the foundation for a lasting lovefest!
If your mojo's been stuck in a low gear, get ready for a sultry wake-up call as Mars pole-dances through this part of your chart. Moving your body will get your kundalini rising again. Skip the boot camp classes and go dancing instead—at a club, class, or in your own living room. Sensual movement provides the fastest route back into your own skin. This is a money-earning Mars phase, too.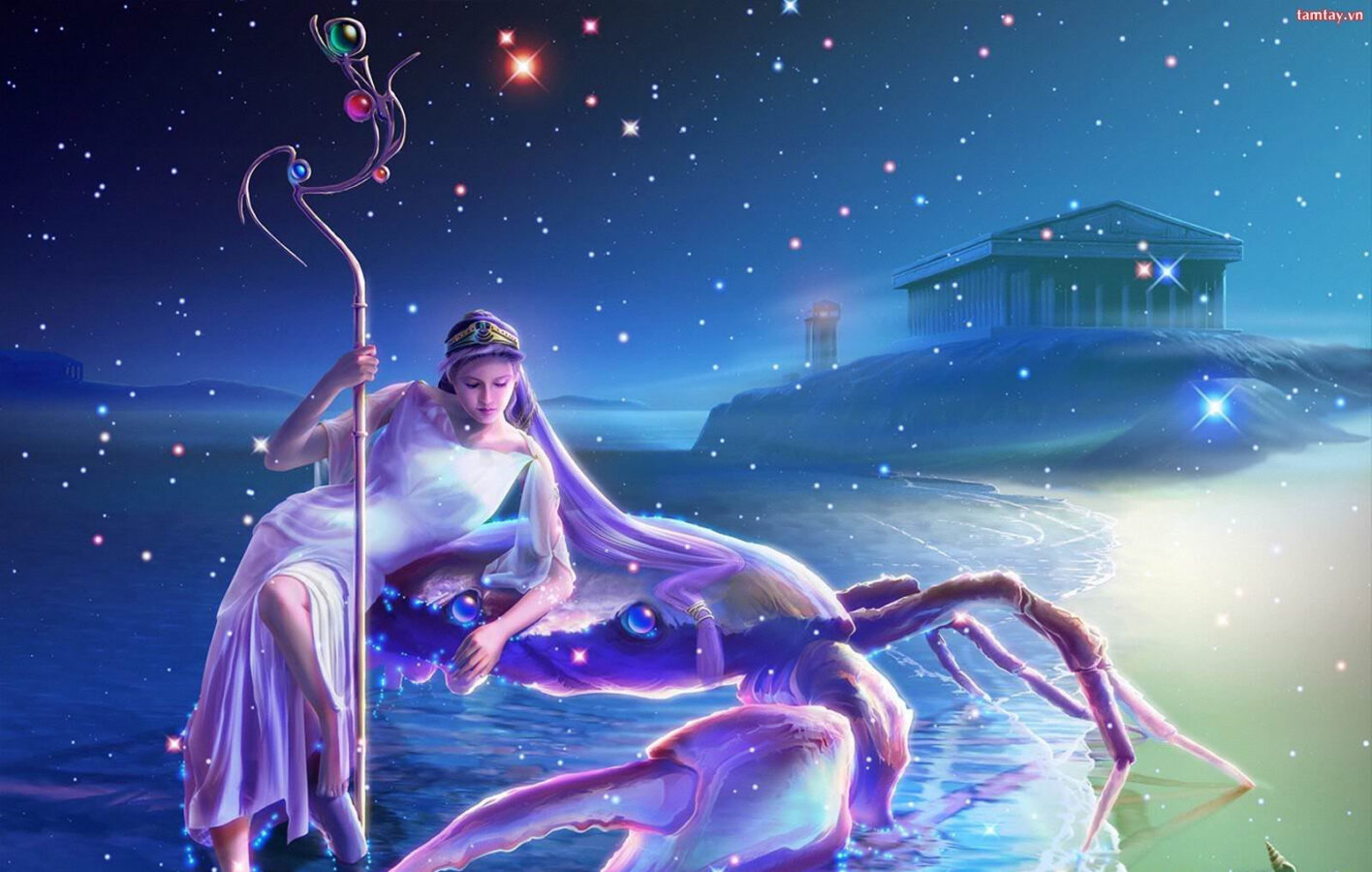 Explore new routes for investing your cash, like putting money in a high-yielding investment account instead of just your savings—or dabbling in the real estate market or selling digital downloads. A commission-based job could pay you a pretty penny this fall, and some Cancers might even get a windfall through an inheritance or royalty check.
On Tuesday, the Sun and Pluto team up in the relationship zones of your chart, forming a healing and transformational trine (120-degree angle). This is stellar day for selling your ideas or wooing the one you love.
You'll have the gift of gab to the thousandth power—people just can't say no to you! Use this skill responsibly to create win-wins. Whether for business, pleasure or a creative collaboration, Tuesday's stars could usher in a soulmate or help you seal the deal with someone you've wanted as your "other half" for a while. Don't be shy about initiating discussions to activate this dynamic duo.
But bear in mind that family and friends may have their own agendas, at least this Wednesday, when Venus in your self-expressed fifth house opposes chaotic Uranus in your community corner. Do NOT open the opinion polls for feedback on the most tender aspects of your life—unless you're prepared for emotional whiplash.
Drama could heat up quickly midweek, especially when you're out with friends. If you're feeling unresolved with an individual in your circle (or even your S.O.) a group hang could just exacerbate the tension.
Sit that one out until you and the "offending party" have had some private time to work out your differences. The last thing you need is to drag everyone into this. Venus and Uranus will oppose each other two more times this fall, on October 31 and November 30. Over the next couple months, there may be some casting changes in your friend group: Out with the toxic, in with the true!
/Based On Materials From Astrostyle