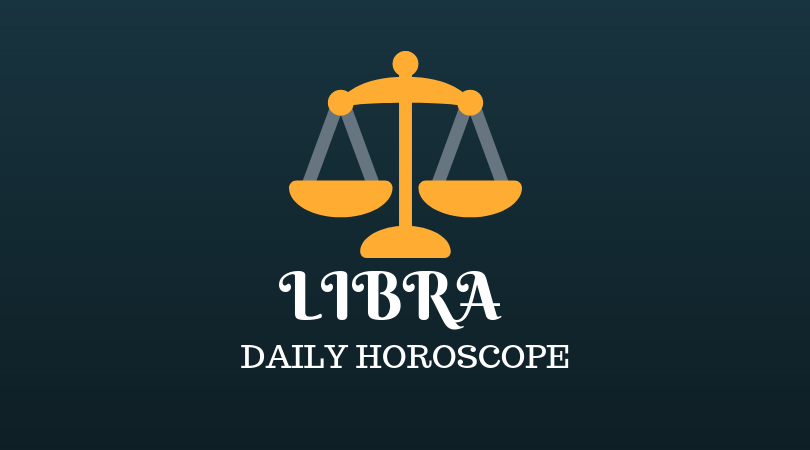 This morning, there can be a small hurdle to clear, dear Libra, likely to do with attempting to go forward too quickly.
However, once you've digested the lesson that slowing down is best for you just for the moment, you put yourself in a fabulous place mentally.
Today is strong for your practical affairs, too. Others admire you for your dynamism and straightforward approach, and you thrive on a bit of movement or excitement.
You might feel compelled to talk through a problem today, and you can feel in tune with the people around you, especially family members, but with most others as well.
There is a willingness to cooperate, which is always welcome in your Libra book, and a sense that you're going somewhere in your conversations or with your own thoughts.
A straight line can be drawn between effort and prosperity today. Don't waste a lot of time looking for a shortcut that doesn't exist.
Instead, put on your work clothes, pick up your tools, and report for duty. If you want to attract more money, let your attitude and actions invite it into your life.
Nevertheless, nothing is more effective in sealing the deal than sweat equity.
As the Moon makes its monthly visit to your career sector, chances are you're on information overload.
Both in terms of your personal and professional goals and ambitions or just your professional game as a whole, this is the chance you get once every four weeks to tap into your professional instincts and imagination.
It is less that the Moon is doing anything different to what it normally does and more what this is picking up on, especially across the income, work and career fronts.
Today's Quote: "If you want to get over a problem, stop talking about it. Your mind affects your mouth, and your mouth affects your mind."
Lucky Numbers: 14, 19, 20, 24, 32, 39
Daily Compatibility: Gemini
Creativity: Good
Love: Excellent
Business: Good