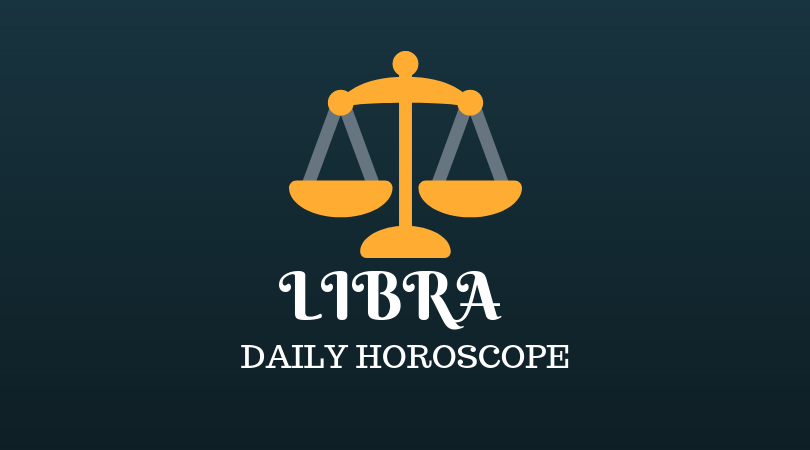 You're likely to feel grounded and enjoy focusing on getting things in order today, dear Libra, with the Sun's connection to Saturn.
Activities that remind you of the simple pleasures in life are in high favor now. This influence is realistic and practical, encouraging moderate, appropriate actions that benefit you in the long-term.
This is a time for finding ways to strengthen or stabilize your life in crucial ways, particularly when it comes to your valuables, your finances, or your home, any of which may need some maintenance or upkeep.
It can be satisfying to be responsible today! The best methods used today are tried-and-true, orderly, and organized. Take care of your things, and they will take care of you!
Your eye for detail serves you well, not only in practical affairs but in the nuances of relating, too.
You have a rare ability to spot the shadow of an emotion that briefly passes through someone's expression.
Your fine-tuned psychic sensitivity allows you to sense some of what might be going on beneath the surface.
These intuitive gifts can be used to improve communication with a loved one and to peer more deeply into your own heart. Stepping beyond the rational realm is empowering and enlightening.
A serious period of change began with the Sun's departure from Libra and return to your income sector four days ago.
Over the coming weeks there will be major planetary shifts, including planets that have been on the same tangent for over a year.
Where there is change there can often be fear and sometimes anxiety, especially as we can sense that there is change coming, but can't yet see what it looks like.
Today's adventurous lunar vibes help with this, by not only bringing a chance to embrace the weekend spirit, but to get excited about the journey ahead.
Today's Quote: "Fill your mind with truth, your heart with love, your life with service."
Lucky Numbers: 19, 26, 34, 38, 39, 40
Daily Compatibility: Leo
Creativity: Good
Love: Good
Business: Excellent