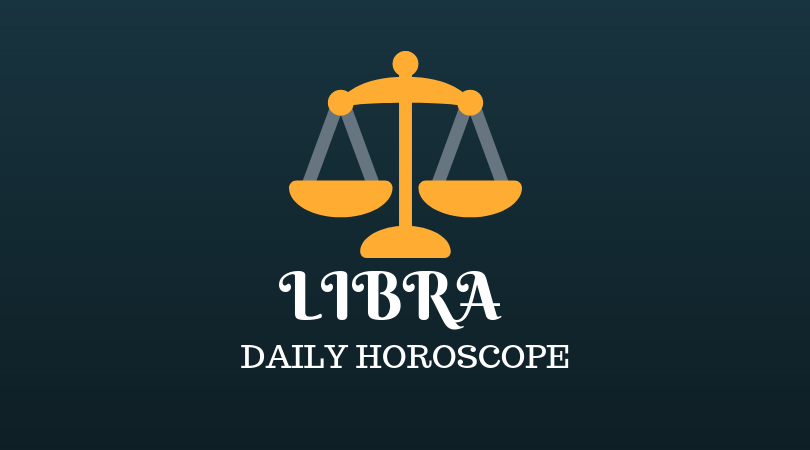 A Sun-Pluto square influencing the day has a way of magnifying our fears, dear Libra, and we can feel a little paranoid in spots now.
Concerns about personal matters can undermine your confidence in other areas of life, or unresolved issues from your past can emerge and have your head spinning with old hurts and grievances.
Avoid dwelling on matters that you can't change, and don't worry excessively about issues that haven't happened.
Another aspect coming into play can help you sort things out logically. Mercury and Saturn form a sextile, and this gives you a practical or realistic view of a situation.
Look for a balance. Avoiding problematic issues is not the answer, as you can do some work at breaking you away from past negative patterns, but acting moderately is a good idea.
You have good energy with you for taking care of important business, particularly if your finances, valuables, personal possessions, or home life can use some tidying and upkeep.
The goal is improved feelings of security, which can lead to inner clarity.
Take a strong start as far as it can go, but it's prudent to know when it's time to wrap things up.
Planetary forces push today's activities through a distinctive shelf-life. Tuning into your sharp intuition allows you to sense the perfect time to make an entrance and an exit.
Additionally, you can zero in on the available resources and use money effectively with an extraordinary flair.
You make stretching a dollar look effortless now. Your inner guidance system navigates the complex currents with precision and grace.
This has been a fairly serious week so far, from a New Moon in Libra to the work tension and job pressure earlier in the week and then some personal and/or relationship tension midweek.
The launch of a new solar year is serious business, but any tension has been more about balance.
Whether that be a balance between your personal and relationship needs or knowing when to keep your work hat on and when to take it off. There is a sense of romance, passion and adventure in the air today which should put things in perspective.
Today's Quote: "Once you've accepted your flaws no one can use them against you."
Lucky Numbers: 14, 20, 34, 39, 46, 49
Daily Compatibility: Leo
Creativity: Good
Love: Fair
Business: Excellent