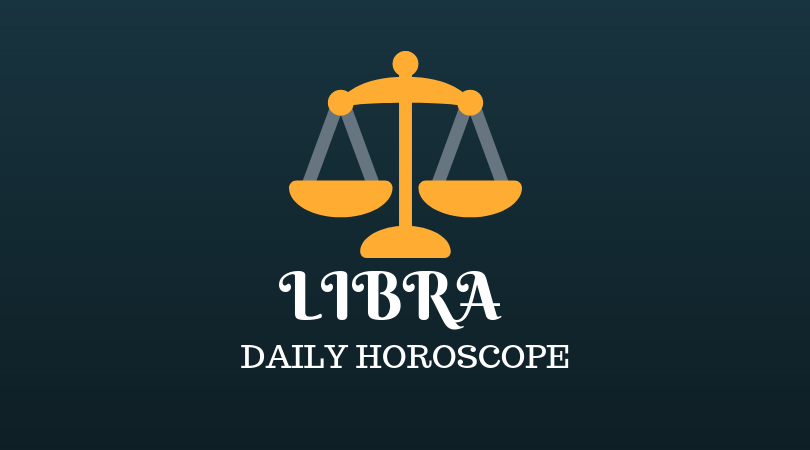 While the day can get off to a bumpy or moody start, dear Libra, you'll find it easier to flow along happily as the day advances.
Energy can come on strong today, but outlets may not be as quick to emerge. Your frame of mind smoothes out, however, and you're less worried about taking action, preferring to let things happen as they may.
You may very well get to beautiful places through freeform conversations and musings. You might enjoy letting go of possessive feelings.
Listen to hunches and ideas that seem to come up out of the blue. Try to focus on ideas and overviews more than facts and figures if you can manage it since the day seems to favor visionary or creative tasks more than technical ones.
There is a sense that flowing along with the natural rhythms of your life will get you where you want to go in a happier, more peaceful way.
What starts out small tends to snowball today. Unfortunately, a little annoyance can turn into a bigger problem if mishandled or ignored.
But a conflict or disruption also empowers a nudge in the right direction to morph into a giant surge of positivity.
Avoid leaping to the conclusion that any action is insignificant or any choice is meaningless.
Every cause has an effect in the world of feelings and ideas and in the physical realm, too. What's little doesn't always stay that way.
Mars moves into his final four weeks in a fun, playful, romantic and creatively charged part of your chart aligned with the Moon and the timing couldn't be better.
As playful and romantically charged lunar vibes merge with Mars' romantic and creative passions, all of a sudden a sense of urgency kicks in.
With your professional year just weeks away from catching its second wind, this is the ideal day to wage war on a life that is all work and no play.
Today's Quote: "You don't always get what you wish for, you get what you work for."
Lucky Numbers: 3, 9, 10, 13, 45, 49
Daily Compatibility: Leo
Creativity: Good
Love: Fair
Business: Good