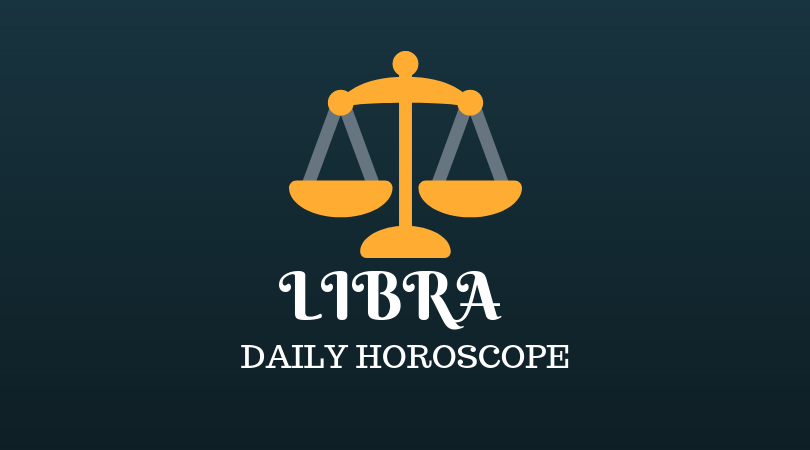 The Moon spends much of the day in your responsible solar tenth house, dear Libra, but as the day advances, energies are far from predictable with Venus in opposition to Uranus.
The desire for beautiful things or certain possessions that you've been considering is stronger now with Venus in your solar second house these days.
Today, you might find someone opposes you or news comes in that forces you to change your goals. Alternatively, there is a sudden desire to act out, buy something new, or throw something out.
However, the best way to use the energy of the day constructively is to find a new way to handle a financial matter.
The trick is to think outside of the box now, as anything too ordinary or mundane will only serve to frustrate now.
If others are not exceptionally reliable, it's important to grant others space and freedom, but perhaps even more important is to build and nurture your independent spirit.
You are in the mood to experiment with different styles, products, and ideas now.
You're restless to create change and can't help but wonder why everyone else isn't feeling the same frustration.
Although you may not be able to find too many reasons to support the status quo, there is a lack of terrific alternatives floating about today.
In fact, doing the best you can with things as they are just might be the only game in town for now.
Fortunately, you can benefit from practicing patience until something better comes along. Perseverance is the way of the peaceful warrior.
The Moon returns to your career sector, a professionally focused and competitive part of your chart every four weeks.
This should make the Moon's final hours here and both the professional instincts and imagination and the competitive spirit this allows you to link into, a very ordinary event.
Yet it is a sense of anticipation that is allowing you to pick up on a sense of excitement across the job and professional fronts.
Just as your professional year should be cooling down, it is instead heating up.
Today's Quote: "Eventually all things fall into place. Until then, laugh at the confusion, live for the moments, and know everything happens for a reason."
Lucky Numbers: 6, 13, 18, 22, 26, 30
Daily Compatibility: Gemini
Creativity: Good
Love: Fair
Business: Fair