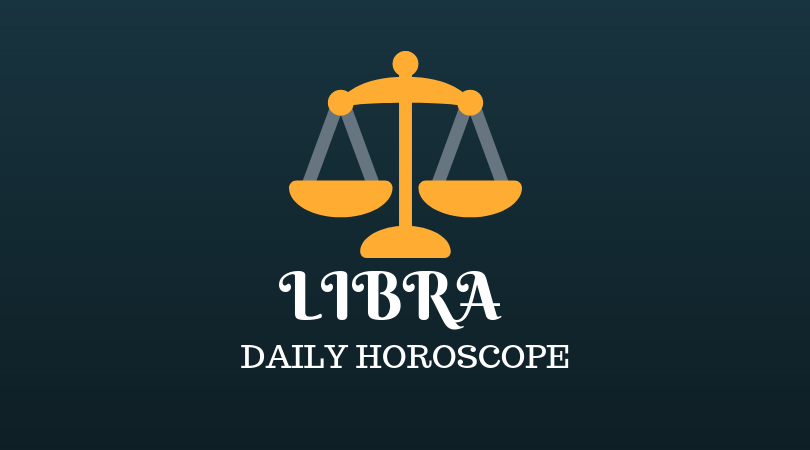 With Venus, your ruler, in your sign and under some strain today and the next couple of days, dear Libra, you could be feeling a little out of sync and unusually bothered by small problems until you make a few adjustments and get back on track.
As well now, a Jupiter-Pluto minor challenging aspect points to a need to adjust your expectations of a pursuit.
A friend or family member might frustrate you if they're distracting you, or there can be a dilemma between attention to family and attention to your studies, interests, and projects.
There may be difficulties with a loved one who is at odds with the energy and time you are pouring into these things, as an example.
To top it off, messages you are trying to convey may not be received as you intend today, and it may be better to get in touch with what you want before expressing yourself now.
This is a time for attempting to balance things out, especially in areas that have suffered due to excesses in other life departments.
Protect yourself from unwanted meetings and conversations with little-known acquaintances. Expect to become much more successful when you stand out from the crowd and demonstrate to others that you have a unique gift to share.
Right now you need privacy to understand your life problems and think of ways to solve them. Although you may find yourself completely at sea in a torrent of emotion, soon you'll want to listen and care.
You'll enjoy the news of great revenue, but do not rush to make purchases. Your plans will either undergo a major correction, or you will not accomplish them at all.
You will not lack good news for future interesting experiences. Don't travel if it is not urgent.
If you sense that there is some kind of barrier to you expressing your real feelings, then you may need to investigate this a little further with self-analysis.
Actualize postponed meetings and contacts with people who are pleasant to be with.
The rollercoaster ride of life is even more chaotic these days, but thankfully, it's been more exciting than unpleasant.
You're probably ready to experience a new normal, but you must settle into an emotional limbo now that allows you to gracefully navigate between the highs and lows.
Anchoring your center to a spiritual practice gives you the strength to remain flexible and compassionate in times of turmoil.
Today's Quote: "Looking back, makes you smart. Looking forward, makes you mature. Looking down, makes you wise. Looking UP, makes you strong."
Creativity: Fair
Love: Fair
Business: Good
Lucky Numbers: 8, 11, 15, 21, 32, 49
Daily Compatibility: Gemini