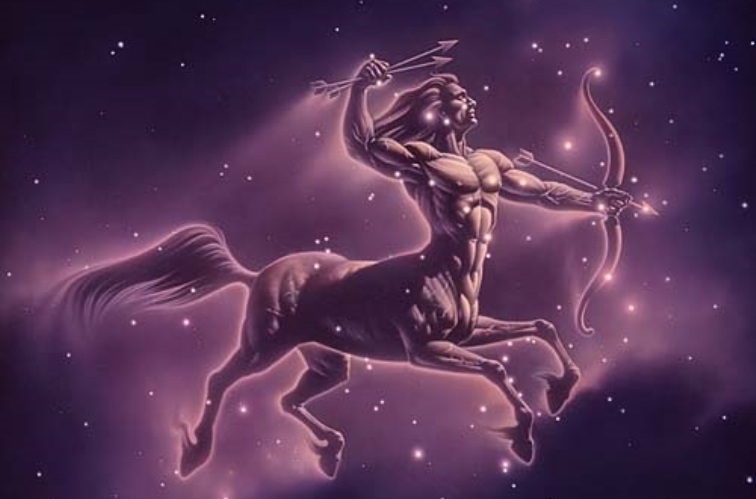 Last night's Solar Eclipse has generated energy for new beginnings related to your intimate life, how you handle your finances, and self-improvement and discovery, dear Sagittarius.
The months ahead are for working on yourself from the inside out, addressing dependencies and issues of support, and improving an intimate relationship.
If you've been too dependent on others, or the opposite, too proud to ask for help, then you'll see and feel it acutely at this time, and you'll want to make changes.
Goals to reduce debt, get support, quit a bad habit, or understand your psychological workings are especially favored now. Use this eclipse's positive blast of energy to sort out financial support issues or emotional entanglements as you go forward.
With Venus trine Saturn, you have an excellent business sense now. You're selling yourself in your career these days, and you have particular influence with others on professional levels.
There can be recognition of your talents and skills. Relationships are productive right now, and agreements tend to work out well.
Be quiet and clear the chatter in your brain. You are used to covering a lot of cerebral ground just for the sake of a lively debate, but too many mental gyrations can turn into an illusory tailspin.
If your daily routine feels stifling or external obligations seem too burdensome, meditate for a moment and release your self-criticism. Trust that obstacles are not an indication of a lack of capability.
Completing unfinished business allows you to break any unproductive thought cycle with the proper amount of introspection and determination.
At the same time that the Sun leaves your financial sector, wrapping up yesterday's solar eclipse, tension between income and financial forces also drops back.
This makes the timing of Venus' alignment with Saturn, the first between Venus in your career sector and Saturn in your income sector in three decades, especially auspicious.
Any financial tension this may have created over the last few days is already turning into motivation.
Today's Quote: "Do the best you can until you know better. Then when you know better, do better."
Lucky Numbers: 4, 10, 32, 33, 39, 47
Daily Compatibility: Leo
Creativity: Good
Love: Good
Business: Good