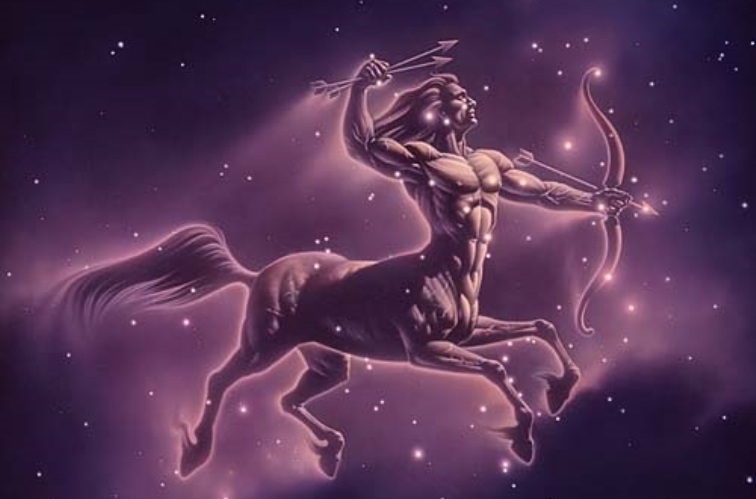 You're especially sensitive to imbalances of power with others now, dear Sagittarius, and where there are real discrepancies, you're motivated to make things fair.
You can feel particularly powerful as you develop a hobby or creative project now and until June 30th. Today, the Moon aligns with Jupiter as it does every four weeks.
This year, this happens in your privacy sector, and you might thoroughly enjoy a breather or healthy escape from the demands of daily life now.
Your private life is rich and enjoyable and your imagination especially active. Today is excellent for catching some special moments to yourself or away from the usual routine.
The antennae of your brain are picking up strange signals from the outer edges of the universe today.
Although you are quite excited about receiving such extraordinary messages, you might believe you're not the right person for this job. In fact, you may even want to turn off your receiver entirely.
Nevertheless, once you share your weird experiences with a trusted friend, you gain reassurance from the realization that you're not alone.
While the Sun and Moon are still on opposite sides after yesterday's Full Moon, any pressure this may have created as they actively confronted each other has eased back.
The Sun, making his annual visit to your work sector, is asking you to keep your work hat on, while nostalgic and reflective lunar vibes ask that you take it off.
Knowing just how busy work and job matters are set to become, this is a valuable crash course in knowing when to keep your work hat on and when to take it off.
Author Keith Ferrazzi wrote, "Nothing exists in isolation. We have to stop pretending we are individuals that can go it alone."
Lucky Numbers: 6, 8, 9, 15, 29, 43
Daily Compatibility: Leo
Creativity: Excellent
Love: Excellent
Business: Good