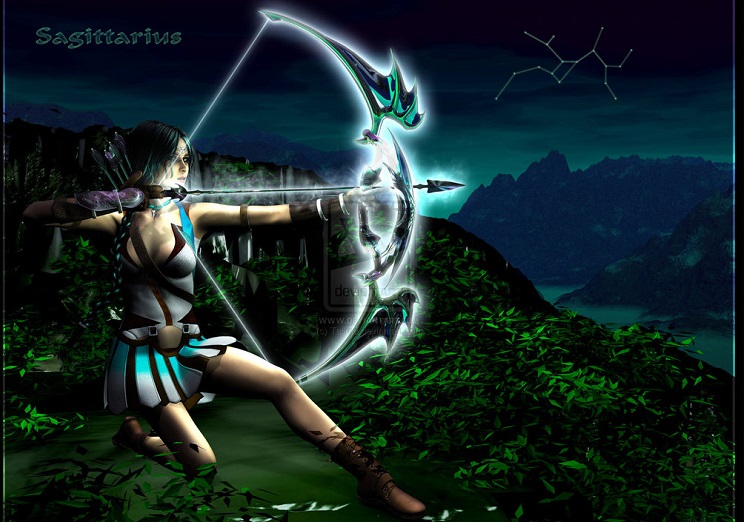 Mars in your sign is encouraging you to take action and pursue your desires, dear Sagittarius, and today, it connects harmoniously with the North Node and the Moon, putting you in a fabulous position for virtually any kind of competition, game, learning endeavor, or creative pursuit.
It's also powerful for making connections and for personal appeal. People are drawn to you, and you're ready to take the lead if need be. A direct, honest approach is what your sign tends to prefer and happens to be what's currently favored by the cosmos!
Today is also an excellent time for sorting any dilemmas out logically, especially doing so with someone you trust. With the energy of cooperation that surrounds you, it is easier for you to ease your mind and enjoy quiet, yet meaningful, interactions with others.
Your actions reflect your feelings today and no one will doubt the clarity of your intentions. Although your behavior appears straightforward, unbeknownst to others there are still unexpressed feelings running around in your mind that can complicate relationships.
Do your best to bring those hidden fears and desires out into the open because they will have less power to negatively influence the outcome once they are visible.
As the Sun spends his first full day in your home and family sector and shines the solar spotlight on home and family matters, this is likely to confirm what you already know. Mercury's return over the weekend and Venus' a week earlier, means you already have your heart and head in the game.
The Sun will always turn the solar spotlight onto things close to home at this time of year, but this year home is already likely to be where the heart and mind are.
Lucky Numbers: 9, 10, 18, 20, 41, 44
Daily Compatibility: Aries
Psychologist C.G. Jung wrote, "Had I left those images hidden in the emotions, I might have been torn to pieces by them."
Creativity: Excellent
Love: Good
Business: Good