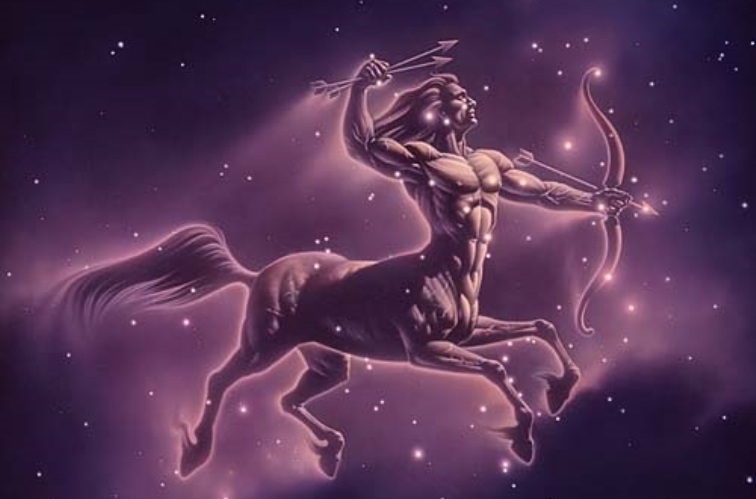 The Sun at the top of your solar chart finds excellent planetary support today, dear Sagittarius.
This puts you in an excellent place to make improvements and updates to your life rather than sweeping changes, mainly with finances, business, work, health, and studies.
Meeting your responsibilities feels good, and a step by step, organized approach to your work or chores is not only satisfying, but it also doesn't come at the expense of inspiration and imagination.
Alternative approaches to work or wellness come through for you now. Your income can improve or stabilize while you are allowed more freedoms in your job or daily life, for example.
Increased faithfulness and self-discipline are with you as you develop your routines and habits, contributing to better health and satisfaction from your work.
There can be breakthrough thinking about practical matters, career, or long-term goals now. You might receive special attention, and this may be about an innovative idea or method that you've recently used.
Reality seems to be making non-negotiable demands on you while simultaneously giving you new freedoms. A paradoxical combination of restriction and chaos might encourage you to push your current problems further down the line.
Other people rely on you to show up with answers today, but you can't be fully present if you are preoccupied with your own worries.
You need time to sort things out and find your balance. Setting yourself free to ponder in quietude allows you to discover a whole new world of ideas.
As the Sun spends his last weekend in your career sector, today's Full Moon is set to bring some early work/life balance reminders.
On one hand the Sun has too much support across the income, work and career fronts to be put off by any work/life balance tension this might create.
Yet on the other hand, it is the very fact that there are so many options in play across the income, work and career fronts that makes work/life balance more important than ever.
Today's Quote: "Whenever you feel weak, remember the things that made you strong; whenever you start to doubt yourself, remember those who believe in you."
Lucky Numbers: 3, 6, 26, 31, 34, 44
Daily Compatibility: Leo
Creativity: Excellent
Love: Good
Business: Fair