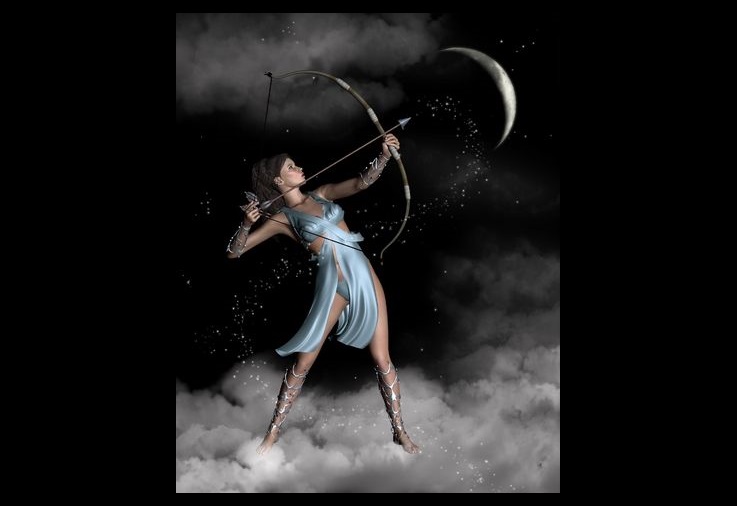 Others are seeing you as the unique and vital person that you are today, dear Sagittarius, with Mars in your sign connecting with Uranus in your sector of heartfelt pursuits. Others are in awe now!
An invitation might arrive for entertainment that you can't turn down. Your aura is electric, in a pleasing way, and any creative stump you may have been in is in the past.
Also today, a Sun-Pluto aspect is strong for examining spending and saving habits, and especially for looking for redundancies.
Finding ways to improve your life, particularly in your home or with money, can be in focus now. Small changes made now will bring great rewards down the road.
There is still some tendency to put your foot in your mouth or to remain on the fence about something as your ruler, Jupiter, challenges Mercury.
You can get away with saying the most outrageous things, but today you could push the limits even further. Fortunately, everyone is ready to cut you some slack while you charm them with your tall tales.
Although you may not get into trouble now, you won't likely convince anyone to believe you. Nevertheless, you could blow someone's mind by causing them to doubt their own assumptions.
Venus and Mercury's return to a fun, playful, romantic and creatively charged part of your chart has had a big impact on adventurous forces, drawing more attention their way.
With life set to become a lot busier by the end of the month and even more so over the coming months, playful and adventurous forces have banded together.
If you're going to find a balance between work and play it has to happen now, while the balance of power is still on playful and adventurous forces.
Voltaire wrote, "Judge a person by his questions rather than his answers."
Lucky Numbers: 7, 12, 15, 39, 40, 41
Daily Compatibility: Aries
Creativity: Excellent
Love: Fair
Business: Fair