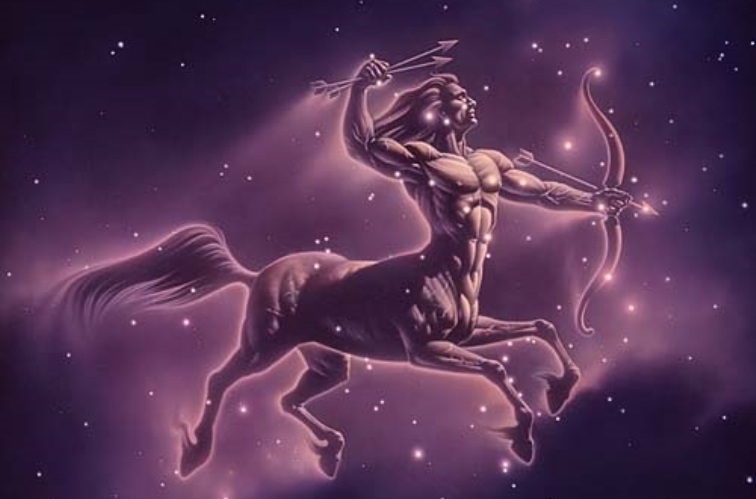 There can be some distance or rebellion in your social or love life to deal with today, dear Sagittarius, but it's temporary.
You may very well merely need a small change of pace to feel back on track romantically or emotionally. Communications are tricky.
You may be second-guessing your first impression or past choices. Restlessness can lead to unusual whims or desires.
Watch for an attraction to a big purchase or commitment that can interfere with your freedom down the road.
As the day advances, look out for negative thinking, hurt feelings, or manipulative game-playing with a Mercury-Pluto square in effect.
If an ongoing issue is resurfacing, you might want to handle it once and for all.
Use today's intense energy constructively by discovering your passions and fears rather than worrying too much about what others are thinking and doing.
Relationships are complicated now by the fact that you're not interested in adhering to someone else's arbitrary rules.
Although you might not know exactly what you want today, you're sure that you don't want convenience without passion. If you're already in a partnership, don't abandon it in search of something new and different.
Instead, find ways to break up the stuck energy and infuse it with a fresh wave of enthusiasm. If you can imagine it, you can manifest it.
The writing is on the wall when it comes to a major shift, from a more playful focus to a much more busy work focus.
As the Moon wraps up its monthly visit to your income sector this not only leaves you with a sharp nose for money, but a real sense that the days are numbered for any glass ceilings you're up against.
All the signs for both income and job matters are not only looking good, they are game changing. Yet this makes it important to establish a balance between work and play, while you still can.
Today's Quote: "No matter how far you have gone on the wrong road, you can still turn around."
Lucky Numbers: 18, 20, 28, 44, 47, 48
Daily Compatibility: Aries
Creativity: Good
Love: Fair
Business: Good