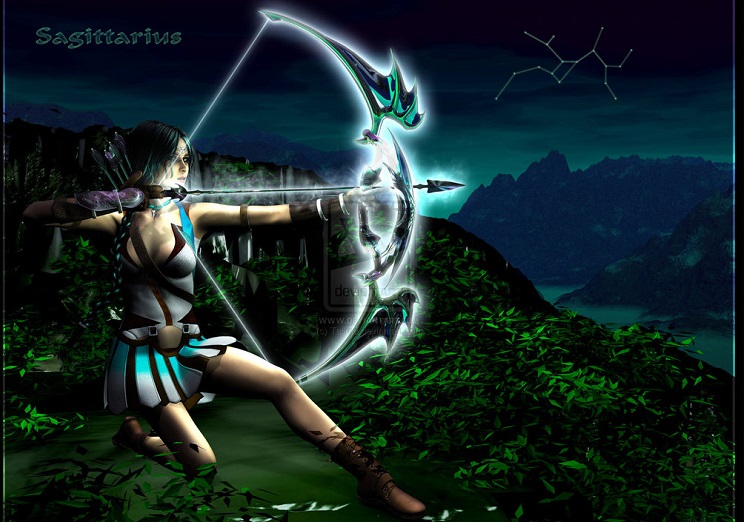 Your emotions are quite impossible to ignore today, dear Sagittarius, with the Moon in your sign all day.
There can be some ups and downs this morning, however, as you may feel on the fence about a matter, or your pursuits may feel a little lacking.
You're known for being direct and straightforward, but that can be difficult right now if you're not even sure of what you want. Energy channeled constructively can prevent nervous tension or restlessness.
However, the Moon in your sign brings buried emotions to the forefront, and you can find easy expression in creative pursuits today as the Moon in your sign reaches out to the Sun in your creativity sector.
This area of your chart also rules romantic impulses, which can also be heightened and positive now. You can find you in the comfortable position of being in demand but pretty much in charge of the pace.
You find rejection a difficult pill to swallow, especially if someone criticizes your innovative suggestions today.
You're not in the mood to jump through hoops to pitch your solution to a current problem. Naturally, you want others to accept your ideas, even if they are unproven.
Stop defending your plan; assimilate the feedback you receive even if it's too harsh for your liking.
In two weeks from today the Sun will leave a playful part of your chart and join Venus in your work sector. For now though, you've got the best of both worlds.
Still in her first full week in your work sector Venus is giving you a jump on some phenomenal developments ahead, while working with some formidable forces in play on the income front in order to steer things in a lucrative direction.
Yet with playful solar vibes still dominating, you're able to have your cake and eat it too.
President Bill Clinton said, "The price of doing the same old thing is far higher than the price of change."
Creativity: Excellent
Love: Good
Business: Good
Lucky Numbers: 9, 29, 30, 32, 38, 42
Daily Compatibility: Libra