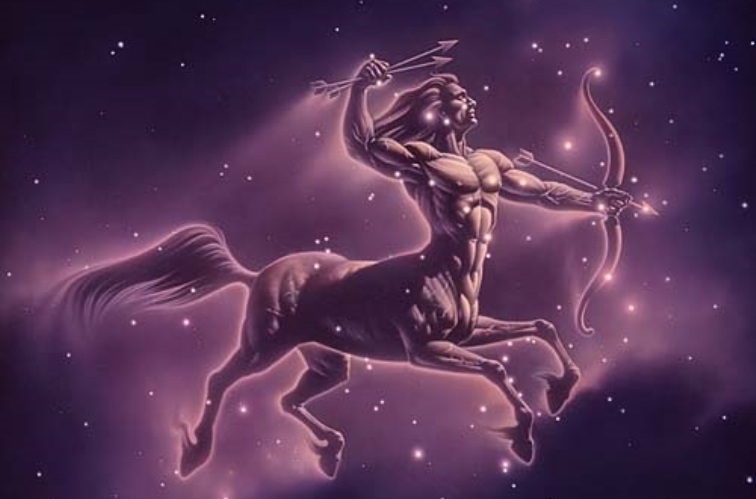 Venus is spending time in your partnership sector these days, dear Sagittarius, and will continue to influence close relationships until May 19th.
This is an active cycle for attracting and improving relationships, especially of a one-on-one nature.
You tend to draw in people who are helpful or kind, and you seek out company. When Venus is supported by other bodies as is the case today, you're in a particularly good position for counseling, agreements, and negotiations.
You tend to harmonize with others, or you seek a person who complements you well now. Even so, this is also a good day for expressing your independence in spontaneous ways.
Your creativity is integrally tied up with your emotions today. If your feelings are obstructed, chances are your natural self-expression is also blocked.
Instead of attempting to force any sort of drama, break new ground by focusing on your passions rather than an end result.
Ultimately, your skillful sense of timing and the enthusiasm with which you reveal yourself is your masterpiece. Your charisma is every bit as much a part of your legacy as any artifact you might make.
The week began with the Sun, in his first full week on his own in your work sector, under pressure from a Full Moon that was trying to keep your work hat off.
Today, the Moon's return to your income sector puts them on the same page and the timing couldn't be better.
With Mars in his final two weeks in your income sector, but Uranus just 12 days away from a game-changing return to your work sector, the Moon's nose for money brings a boost in confidence on both fronts.
Today's Quote: "No matter what comes up in my life, I know that 'This too, will pass'."
Lucky Numbers: 12, 27, 28, 37, 38, 40
Daily Compatibility: Aquarius
Creativity: Good
Love: Good
Business: Good