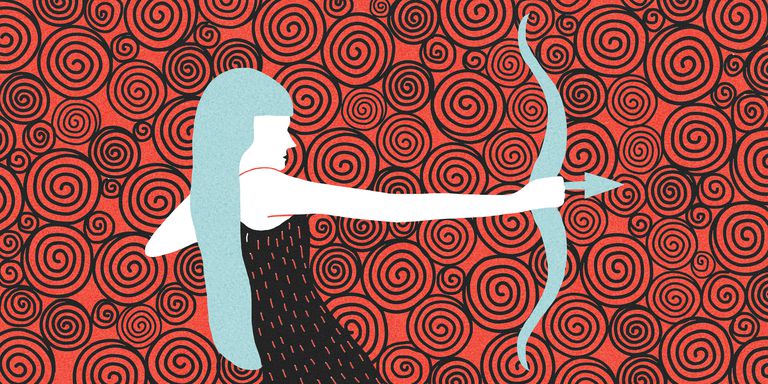 Uranus begins its yearly five-month retrograde cycle today, dear Sagittarius, which is useful for slowing down and examining or reconsidering recent changes, particularly related to your daily routines, work, and health.
These areas of life may have been up and down in the past few months, and while there will continue to be some form of a shake-up in these areas over the course of this long transit, you get a bit of a breather from it with the retrograde cycle starting today.
You have things to do now, however, that can help your "future self" deal better with unpredictability and change.
Looking inward for answers will help you understand what you truly need and want, and your mission is to seek out more authenticity in your work and more creativity or suitability in your routines.
It's time to learn more about yourself and try to align your behavior so that it more accurately reflects your true nature, mainly through the work you do or the services you provide.
Also today, a Venus-Mars aspect can stimulate a nice connection with someone or even with a project that excites you. Since Mars is retrograde, this may very well be someone (or something) from your past. Your creative powers are potent now, and you can feel pleasantly motivated.
Living in a dream is unsatisfying and yet you still need to push yourself into acting if you want to move forward. Your usual happy-go-lucky attitude is replaced by skepticism and doubt today, but circumstances require action even if you're not in the mood.
Realistically, you cannot always expect things to be lighthearted. However, you can reduce your stress level by getting the least fun tasks out of the way early in the morning. Respond to life with levity and love.
Just a day after Venus left your career sector, with a chance to let things settle until the Sun returns in 15 days' time, Uranus turns retrograde in your work sector.
Coming within 24 hours of each other, this will see the urgency drop from both job and career matters, giving you a chance to step back professionally. Neither are going off the boil, but ahead of Mars' return to your income sector next week, there is a chance to regroup.
Today's Quote: "Live more, complain less. More smiles, less stress. Less hate, more blessed."
Lucky Numbers: 9, 18, 32, 40, 41, 45
Daily Compatibility: Libra
Creativity: Good
Love: Excellent
Business: Good