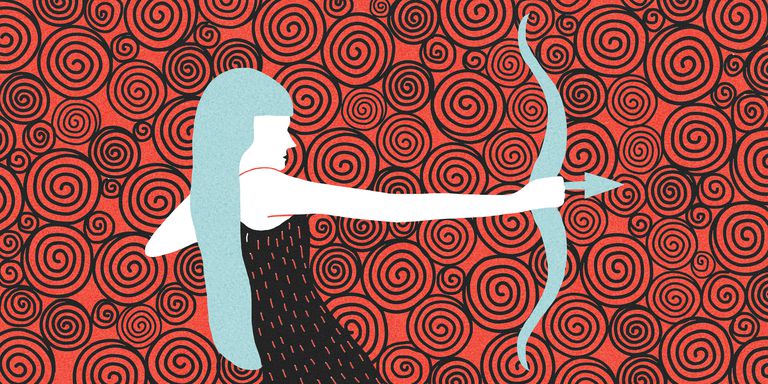 Jupiter has just turned direct after several months of retrograde motion, dear Sagittarius, and this yearly event improves your outlook, confidence, and prospects!
Jupiter is your planetary ruler, and this direct turn can affect you more than most signs. Because Jupiter is currently transiting your privacy sector, this also improves your confidence that you can put troubling matters behind you.
You are nevertheless in a development stage with Jupiter transiting your privacy sector until November, after which Jupiter will spend a year in your sign.
For now, you're clearing the decks, and Jupiter's direct motion helps you do so with a stronger sense of purpose. Blocks can lift for projects or initiatives that had stalled.
The months ahead are golden for the culmination of projects and introspection as you prepare for a more visible and outgoing period ahead.
Keep in mind that Mars remains retrograde for a while longer (until August 27th), and there is still a need to look back, slow down, and do things differently.
Today's energies are quite wonderful for feeling alive and enjoying positive feedback.
True home is within. Your enjoyment of physical and metaphysical adventures relates to an underlying knowledge that you don't necessarily require a structure to create a sanctuary.
Exploration is beautiful, but you need not travel too far now. The dark night of the soul is a cyclical archetypal experience. Life ebbs and flows always.
Creating time for meditation supports your impending forward motion. When you know true satisfaction comes from the inward journey, you will finally seek and find.
While this may look and feel like any other day, this is in fact the beginning of the end, in the most exciting way possible.
Jupiter's direct turn ends a review phase that began in March, with the focus shifting to the future, to moving forward and to finally bringing a 12 year Jupiter cycle home. When Jupiter returned to Sagittarius in 2006 it was to begin a new 12 year Jupiter cycle of expansion.
That cycle is now in its final months, with a new 12 year cycle beginning in early November. It's time to bring this chapter home.
Today's Quote: "People will always disappoint you, to remain happy you must learn how to forgive, forget and move on."
Lucky Numbers: 2, 16, 27, 33, 46, 47
Daily Compatibility: Aquarius
Creativity: Excellent
Love: Excellent
Business: Good