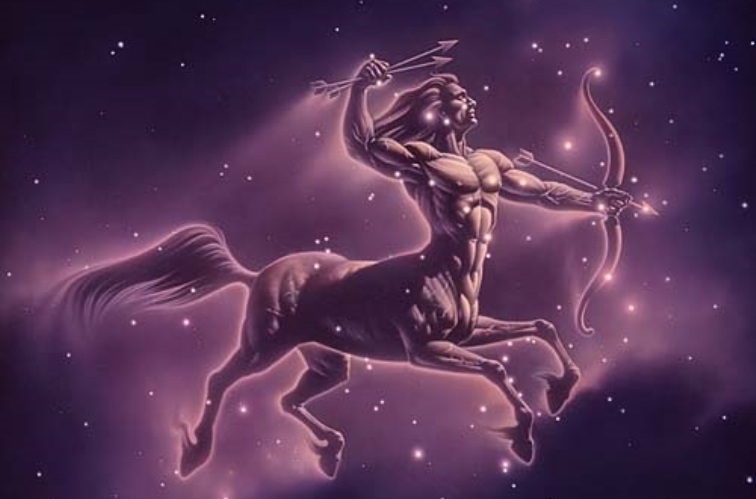 In the first half of the day, dear Sagittarius, you can be somewhat sensitive and perhaps read a situation the wrong way or from a place of insecurity.
There can be disagreements over values or concepts of love. Events occurring now may very well open up old wounds, but with wounds wide open, you may have an opportunity to find ways to heal. There can be some listlessness to manage, as well.
Slow down until your heart and mind are in agreement. There's a gap between your wishes and reality, but don't waste time on discouragement. In fact, you're likely to regain motivation as soon as tonight.
A significant idea can have its beginnings now. Pay special attention to what information comes in as well as to where your thoughts take you.
Thoughts might turn to the past, or to recent decisions and plans, but you're looking at things in a very new light, which can be helpful.
Feeling like an outsider today can toss you into a desperate search for special connections. As you evolve, your need to meet like-minded souls grows as well. Friendship is all about being equals and if the past contains hurts, now is the time to heal and forgive.
You can overcome any difficulty with help from your friends, so step down from your role as teacher and ask for advice. Lift the curtain and share from the depths of your heart. To be vulnerable is to be strong.
Where there will be no signposts and or banners, today you reach an important milestone. Today you are exactly three months from lucky Jupiter's return to Sagittarius and not just the start of a lucky and expansive year, but of a new 12 year Jupiter cycle of expansion.
As you move into the final three months of a current cycle of expansion that began in 2006, there is a chance to start closing old doors. One major life cycle is coming to an end, while another is just around the corner.
Today's Quote: "Expect the BEST. Prepare for the WORST. Forget what others THINK."
Lucky Numbers: 6, 9, 37, 44, 45, 49
Daily Compatibility: Aries
Creativity: Good
Love: Good
Business: Fair