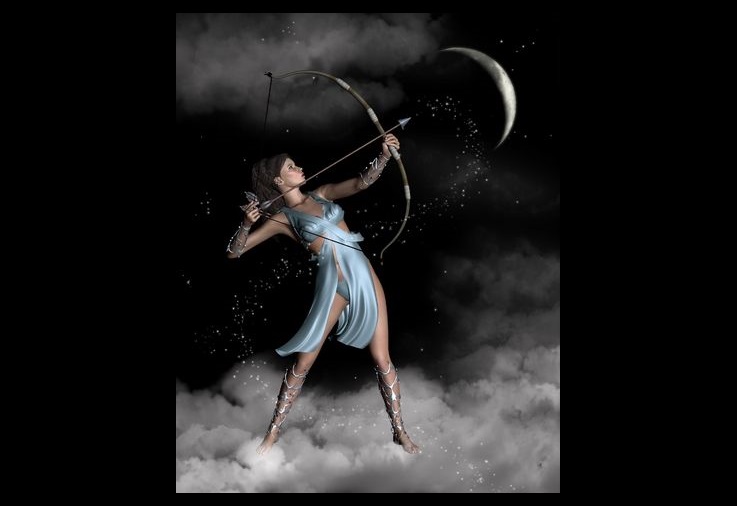 You can find ways to satisfy both your cravings for a bit of a risk and your need for predictability today, dear Sagittarius, which can be very gratifying. Creatively speaking, you're in excellent form.
Conversations with a loved one or love interest can go over exceptionally well now. Venus has just entered your creative self-expression sector and will transit here until the 31st. The next few weeks bring a pleasant buzz of energy to your love life, creative projects, and leisure time.
You are coming out of your protective shell when it comes to expressing your affection, but also receiving love and compliments more confidently. It's a time when you tend to follow your heart's desire, not aggressively, but gently, since Venus is involved.
You might be quite pleased with your recent efforts, especially if you avoided unnecessary drama by maintaining a rational outlook. Nevertheless, there is work to do today and remaining silent won't resolve anything.
Although interpersonal dynamics may still be stressed, you can express your feelings now without being too concerned about the consequences. People are more open to your opinions and your honest sincerity helps to clear the air of lingering ill will.
Just as Mars, warrior planet of the cosmos moves into his final 10 days in Sagittarius, the Moon returns to fuel your imagination and to give you the sixth sense to make these final days count.
Like a pilot boat that escorts a ship safely out of port, the Moon has returned to escort Mars into the final leg of his journey.
This comes as Mars, your passions and fighting spirit are already surrounded by a flotilla of support. It's time to begin the quests and journeys that excite you.
Chief Joseph said, "It does not require many words to speak the truth."
Creativity: Good
Love: Good
Business: Good
Lucky Numbers: 6, 28, 29, 39, 41, 46
Daily Compatibility: Leo