Dreaming of a luxe Christmas? The week is off to an elegant start as design-snob Venus seats herself next to status-conscious Saturn in Capricorn and your second house of material objects until January 17. Those stocking may have been hung with care—but do they happen to come from a couture house? We're kidding, Sagittarius; we know you're not THAT much of a label jockey. But if you suddenly feel the urge to splurge on something fancy this Monday the 25th, we wouldn't be surprised. Don't spend your Christmas cash or Hanukkah gelt capriciously!
This meticulous alignment favors indulgences that come with lifetime warranties and could be labeled "investment pieces." While you're puttering about in your PJs, you might get the urge to curate your closet and play Bonus Round Santa by treating your inner circle to a few treasures that you bought in a retail therapy daze but will probably never wear again (if at all). Of course, we don't have to tell a people-loving Sagittarius that the best things in life aren't actually things!
Monday's heartwarming Venus-Saturn connection helps you slow down and savor the people with whom you're celebrating. You aren't traditional by nature, but you do have your moments. Do something this Monday to honor your family customs or celebrate an ancestor, like baking a recipe that's been handed down through the generations, looking through old photos (the kind that were actually printed and put in an album), or planting a tree in a relative's honor.
In between the official holidays, keep your heart open and your antennas up. Dreamy Neptune and go-getter Mars are flowing in sync and forming an exact trine (120-degree angle) on Thursday. Both planets are parked in soulful, sensitive houses of your chart—Neptune in Pisces and your fourth house of home and family and Mars in Scorpio and your intuitive twelfth. Under this influence, you could feel a strong urge to connect with a relative or an important woman in your life. You could use her soulful guidance, while she might be in need of your special brand of wisdom.
You, Sagittarius, have an ability to bluntly break down a problem while providing a refreshingly optimistic outlook. Now, how about applying that technique to your own life? Don't lose faith because you can't see the method behind some recent madness. Perhaps you've been forcing a situation to drag on when it's actually time to let it go. Surrender, Archer! You're not giving up; you're just allowing some light and air to enter the dilemma—and heal it according to divine timing. Forgiveness can be helpful here, even if that means accepting that certain people are doing the best they can with the skills they currently have.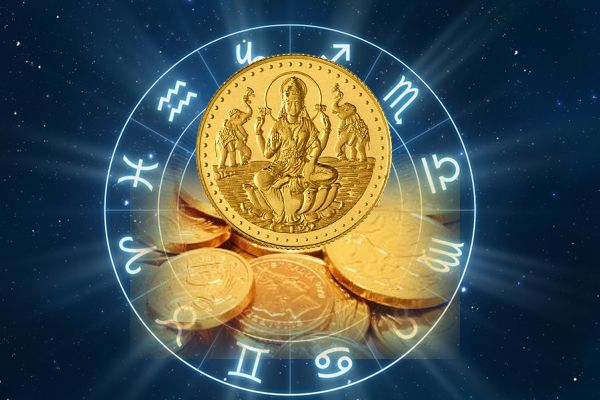 Reserve a table for two this NYE—or make it a double date and nab that four-top. As the moon hovers in Gemini and your partnership house you'll want to ring in 2018 with your favorite person. Be it your bae or your BFF, these verbose moonbeams will get you gushing. Raise a toast in their honor. Coupled Archers might bring that attitude of gratitude to your, ahem, private celebration.
There are ways to say "thank you" that don't require words. Single? Dress up and go dazzle the party people! And while you're out, make it your mission to mingle with people who have potential to be more than just a midnight kiss (long term love, creative collaborator, retreat buddy…you name it.) A fascinating conversation could captivate you in a quieter corner, so make sure you look up from your huddle to ooh and ahh at the fireworks and check in with the plus-one pal who you came to the party with! /by AstroStyle