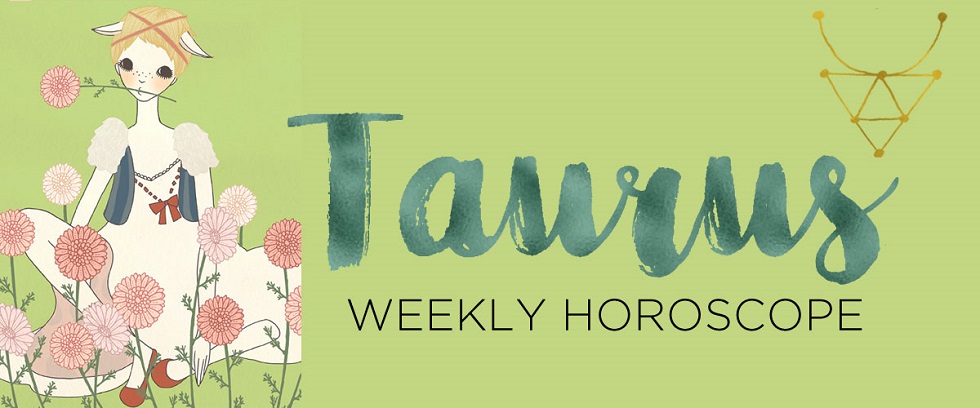 This Monday—Christmas Day—load up the sleigh and giddy-up out of Dodge! Or at least get out of the house for a few hours as your ruler, playful Venus, joins the Sun in Capricorn and your ninth house of travel until January 17, igniting a serious case of wanderlust. But with sober Saturn riding shotgun to Venus on Monday, that antsy energy could turn into a serious case of cabin fever. Uh-oh. When a Bull feels cooped up, everything starts to resemble a waving red flag.
Feisty, opinionated comments are prone to fly at moments like these, which could definitely stir the wrong pot. Better to NOT engage in complex conversations about religion, politics, or other taboo topics unless you're sure that your verbal sparring partner is equally turned on by a debate. A better way to spend "the most wonderful time of the year"? Bundle up in your puffer coat and get out for a few hours. Are friends free from family obligations? Go share a cup of cheer at a cozy hotel bar or a lodge with a roaring fire. If nothing in the vicinity is open, bundle up for a long walk, go sledding or strap on the cross-country skis to burn off some of that "raging Bull" energy.
Near Thursday, the more is absolutely the merrier for you, so get in the huddle. And if you can squeeze in some strategic socializing with friends who also happen to be business allies, all the better. For the first time since 2015, ambitious Mars and enchanting Neptune flow into a cooperative trine (120-degree angle) and help you magnetize some amazing people into your orbit. Got something to buzz about? With Neptune in your tech-savvy eleventh house, use social media to spread the word and even find some collaborators online.
You might set up a crowdfunding campaign or gather a collective donation for an important cause. Have the vibes in a group been a little somber lately? Intervention time! Bring back the levity—and some luxury—to lighten the mood. If you have to work this week, no need to suffer in the office for eight hours straight. Hold your team meeting at a delicious lunch spot or while settled into the massaging chairs, enjoying spa pedicures. Is one rotten "Pink Lady" spoiling the vibe with your whole barrel? Pull them aside for a stern, "back it up, sweetie" chat—or if you feel this is beyond repair, serve 'em their eviction notice and spare yourself the struggle.
Sunday is New Year's Eve and you, Taurus, are counting down to an elegant finish to 2017. Nope, the wild child swinging from the chandeliers just before midnight probably won't be YOU, but that doesn't mean you won't be having the time of your life. With the Gemini moon luxuriating in your decadent second house, you'd be happy to dress up in your NYE finest—and maybe spending Sunday trying on outfits and getting primped in hair and makeup.
Are your plans set in stone, and is everyone on board for a luxe celebration? What better excuse for a fancy meal than bidding adieu to a challenging year and ringing in a more peaceful and prosperous new one?! With these sensual moonbeams shining down, you can look forward to some canoodling with your S.O. or a sweet eligible you meet under the shower of confetti.
Dancing to live music will be fun but you'll probably be happier in smaller, more intimate venues than a noisy club. Maybe even a black-tie affair with free-flowing champagne and passed appetizers that devotes a chunk of the proceeds to a worthy charity? Now, that would make the caring Taurus heart swell with pride. Bulls who prefer hosting to running around town have a perfect excuse to flex your culinary skills—or throw a catered affair. At the very least, round up your favorite body and curl up in front of a fire, ringing in 2018 together. /by Astrostyle