Where's the fire, Archer? You may wake up ready to hit the ground running on Friday, February 1, but tug on those centaur reins! An edgy square between driven Mars in your passionate fifth house and controlling Pluto in your pragmatic second could give you whiplash if you don't check your speed.
This isn't a comfortable feeling for your independent sign, but sometimes, Sag, you don't get to do whatever you want, whenever you want to. You can get frustrated and mope, OR you can mine this "restricting" transit for insight.
Why are you so eager to tear into that work or relationship? Have you thought through all the potential outcomes (and consequences)? Then, try it from the other direction: What would happen if you stopped pushing so hard and found a way to accept the situation as it is right now?
Are you trying to impress someone; compensate for feelings of inadequacy? If you realize your drive isn't coming from a self-supporting place, loosen up on unrealistic standards and set more doable milestones.
This way, when you lighten the internal pressure, you'll be able to access deeper and wiser parts of yourself and do your absolute best—and most authentic—work or attract a partner who's on your wavelength.
You'll be in your free-flowing element on Saturday as charming Venus in your sign sprinkles fairy dust at game-changing Uranus in your fifth house of amour, glamour and creativity.
You'll bring an innovative approach to everything you touch, and people will be amazed at your range of vision. But first, Archer: How about directing a little of that beautifying energy to YOU?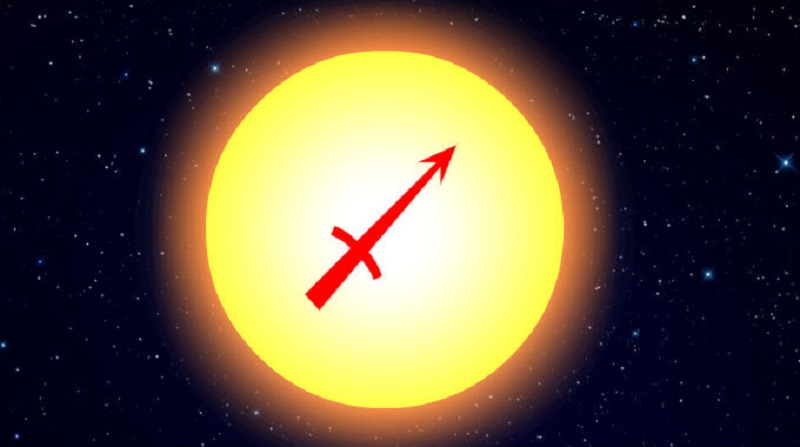 When's the last time you indulged in a spa day (or afternoon), complete with herbal scrub, aromatherapy massage with an add-on Reflexology session? After that, if you still have time and funds, treat yourself to a luxurious salon treatment: hair, nails—or both! Tonight, don't automatically pull on the same jeans, boots and sweater.
There are some eye-popping outfits in that closet of yours, and this is the perfect time to rock one. Find something that matches your mood (more important than the weather, 'cause you can always call a Lyft) and prepare to turn heads.
Single? This transit may bring some sultry surprises, especially if you're willing to make a first move. Couples are also encouraged to raid their closets and have a little fun with cosplay—or ANY kind of play that turns you both on!
Cupid's arrows might hit their target on Sunday, when romantic Venus makes her annual foray into grounded Capricorn and your security-minded second house until March 1.
The love goddess was strutting through your sign since January 7, which probably featured more than a few erotically tinged episodes. This next phase should bring you down to earth—at least for a few weeks—but you'll actually enjoy being in a more settled groove.
If you're in a relationship, just getting one off the ground or are currently on a search mission, slow your roll and enjoy each moment, each lingering glance, every touch. This is a sensual cycle, and the true joy will be found in deep and intimate connection.