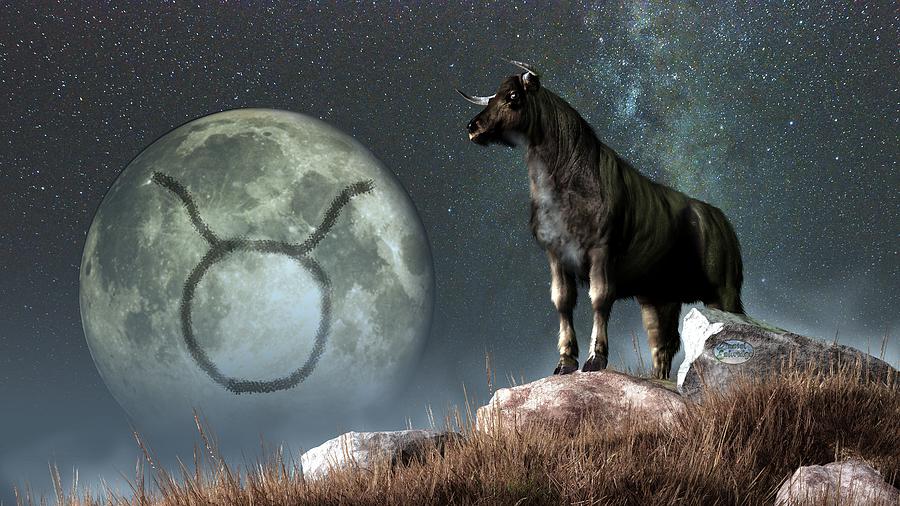 While the Moon is in your privacy sector all day, dear Taurus, there are some fantastic opportunities to branch out and make some nice, satisfying connections.
You're inclined to want to stick with familiar faces and places, and this works well, too. It can be a fine day for sharing sentimental feelings or memories, in fact.
Chiron turns retrograde today as it does each year, and this shift can stimulate self-doubt and insecurity. This year, however, Chiron is transiting your privacy sector, having moved on briefly from your social sector.
While self-improvement efforts may stall a little on the surface of things, you can quite effectively attract information and help going forward.
Dreams and seeming coincidences occurring today and this week can be especially important clues as to what inner work needs special attention.
Your outer schedule may not be very straightforward at the moment but will be clearer once you've made some internal adjustments.
You may be tempted to shut down a little on an emotional level, as you have been attracting a lot of people who seem to need your help, and it's time that you paid particular attention to your own needs.
Any conflicts today are opportunities for self-examination. Speaking your truth may be challenging as hidden memories seem to run the show.
It's perfectly natural to collect memories that lead to telling certain stories about your life. However, it's a healthy practice to simply consider the idea that these recollections are not a reflection of your true value.
Despite the discomfort, next-level evolution occurs when you stretch beyond the comfort zone and push to realize your full potential.
While the brakes are going on around the solar system, with a record number of planets either turning retrograde or already in retrograde motion, this is something that can only work to your advantage.
Had Mars still been in direct motion in your career sector there would be pressure to maintain a steady pace and momentum. Yet even across the professional front there is time to slow down and enjoy the scenery.
Today's nostalgic and reflective lunar vibes contribute to a more relaxed feel, with a chance to recharge your batteries.
Today's Quote: "Don't worry about what others think, This is YOUR life, live it the way you want to."
Lucky Numbers: 6, 8, 15, 24, 29, 41
Daily Compatibility: Virgo
Creativity: Excellent
Love: Excellent
Business: Excellent