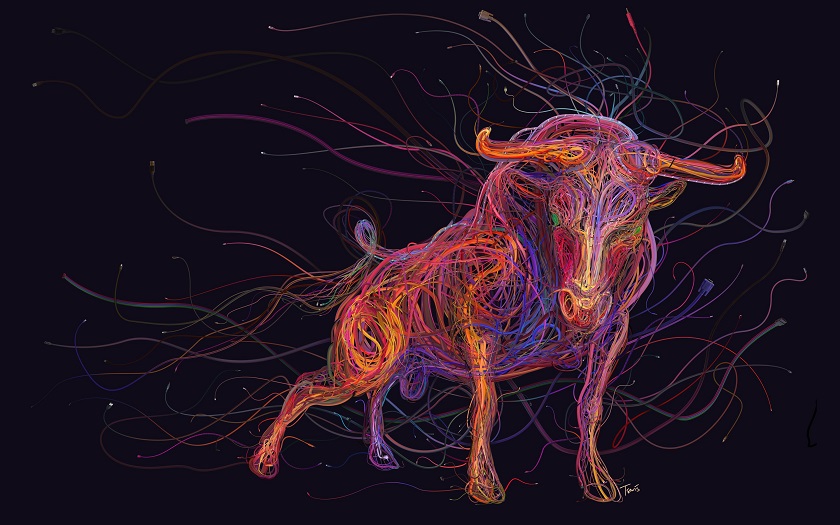 Yesterday's complications may continue today, dear Taurus, but they're likely to be small, picky matters or surface problems that are annoying, but not necessarily reflective of broader issues.
Minor distractions or detours aside, you should be able to go about your business just fine. An issue with a friend might emerge today or this week with Chiron's yearly turnaround of motion occurring today and tomorrow.
Going forward, you feel better equipped to deal with problems than you have in recent months. You stand to gain much if you tackle things head on.
With Chiron, this means putting your sensitivities to good use – in other words, helping and understanding others rather than allowing insecurities slow you down. You can awaken to a possible solution to a relationship problem or a realization that helps you move forward.
A crisis of confidence may be precipitated by someone who works closely with you. But another's person's harsh feedback might actually be a blessing in disguise.
Rather than sinking into self-doubt today, consider responding to negative criticism in a positive manner, whether or not you agree with it.
Imagine you're learning what you can do to improve your contribution. You can't change the past, but you can alter the future by changing your attitude in the present.
Today's quote: "Don't put the key to your happiness in someone else's pocket." – Author Unknown
The Moon makes a timely return to your communication sector. This is both the Moon's last visit for the year and comes right in the heart of some auspicious days for friendship and relationship building.
Until the Moon's return today this came with no support from the communication gods and with the Moon here for just a few days, this needs to be seized.
This is a day for wearing your heart on your sleeve, able to give emotional responses and relationships a voice.
Lucky Numbers: 7, 21, 23, 29, 42, 44
Daily Compatibility: Virgo
Creativity: Good
Love: Good
Business: Fair